Many online business owners are posting their phone number on their websites with the intention of mobile users would click-to-call them easily from their mobile devices. Few days ago, Google AdWords introduced a new option to track the referral source of these calls.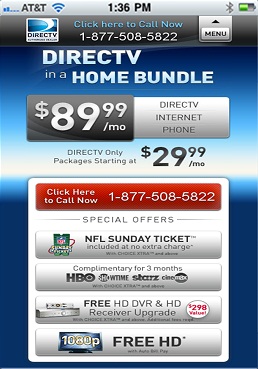 Google has partnered with the customer acquisition company Red Ventures to create a new metric on AdWords, so advertisers would have the possibility to track from which online source the call came from- From which campaign, ad group, the ad itself and keyword.
AdWords already provide tracking information of click-to-calls that made directly from the ad, when listing the phone number on the ad. Now, it is also possible to track the calls that being made from the site itself while optimizing the mobile page and the campaign.
How To Enable The Call Tracking
1.  In your AdWords account enter the Reporting and Tools tab, select Conversions and then +New conversion.
2.  Fill the name you want in the Conversion name field, select Call in the Conversion location box and click on the Save and continue button.
3.  Choose the Conversion category, the Conversion value and click on I make changes to the code. You will now receive HTML code.
4.  Insert the HTML code into the link element inside your page source code you want to track. That's it!
If you are advertising with Google AdWords and you also have phone number(s) on your website, i highly recommend to use this option to receive more information about your ad campaign and website.