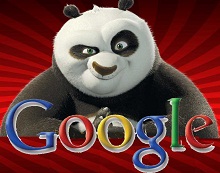 Most people who work from home depends on Google as the main source of traffic for their online businesses (Including me), unfortunately, not everyone are trying to compete fair and square- Some "entrepreneurs" are trying dark formulas to deceive the Google algorithm on the expense of others. Fortunately enough, most of them eventually get caught and slapped…
This week, a rare in his sincerity story of a person who tried to maneuver the Google search algorithm was published in Search Engine Watch. The person exposed almost everything: His actions (the "dark formulas"), his site's gradual traffic rising (in details) and in the end, the big fall.
The "Dark Formula"
The storyteller and his partner identified the rise of the daily deals industry and looked for a way to get piece of this coupons pie. So what they did is starting a website that copied the content from sites like Groupon using their RSS feeds and replacing the affiliate links to receive the commissions themselves. The whole thing worked automatically, almost without any human intervention.
The Rise
The site launched on November 2010 and it has begun to gain the Google momentum about 6 month later (After the Sandbox effect)- On June they went up from 100 to 200 unique daily visitors, in the end of July they had about 500 and until September the 23nd they already had 800+ daily visitors. More than 800% increase in just 4 months that made them $30-$60 every day just from affiliate commissions. Pretty nice, for non work at all…
The Fall
In September 23rd the site reached his all time high with 846 visitors, but then things begun to deteriorate- In the next few days Google completely stopped referring visitors as the website been hit from the Google Panda 2.5 update. Google was responsible for 92% of the website's traffic and without it, the site didn't worth much anymore.
Honestly, i am pretty surprised that this website got slapped only after few months, usually it happen much sooner… Here's the September traffic graph of the site (Google Analytics screenshot):

Conclusion
If you want to work at home successful and you think about the long run, don't tempt to use all these kind of methods of easy work because eventually, you will be slapped and your online business will fall. Most likely that you won't even last the few months like in the this story, so think carefully if its worth jeopardizing your online business.
Video: What Is Google Panda And How It Effects