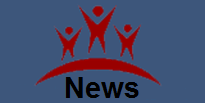 What major online business news we had this week? Microsoft has introduced the new Bing Deals, the new Delicious has finally launched, AdSense will make the new interface the default one, Blogger presented new dynamic templates and the new Panda algorithm went live. Let's begin:
New Bing Deals Has Been Introduced – Microsoft is intending to take some share from the daily deals trend through a new deals product called Bing Deals. It is actually a portal that gathers deals from the many deal services online (Groupon, LivingSocial) and present them in one place.
The New Delicious Launched – After AVOS acquired Delicious from Yahoo, there were many speculation on the web how the new Delicious would look like. This week, the new Delicious launched and it is aiming high with a new social bookmarking approach- Grouping many related links together in one "Stack".
The New AdSense Interface Will Become The Default – The biggest online advertising platform has announced that from November the old AdSense interface will retire and the new one will become the only one for all users.
Blogger's Dynamic Views Templates – Blogger presented new attractive templates (or themes if you prefer) called "Dynamic Views". The new modern (and attractive) templates have been created from the latest web standard technologies (HTML5 and CSS3) and offer an interactive user experience.
Google Panda 2.5 Is Live – 7 weeks have passed since the last Panda update and this week the new Panda algorithm received its periodical update. Although it still affected many websites, it seems that the latest update was a little more moderated than what we got use to.
Keep your work from home business updated by reading more news and guides every day in WorkingHomeGuide.com!