Google introduced yesterday a new Product Search homepage that is very different from the simple clean search concept we got used to from Google- Stylish, commercialized and pretty fashionable… If you are an online retailer, in this kind of place you want to be highlighted in!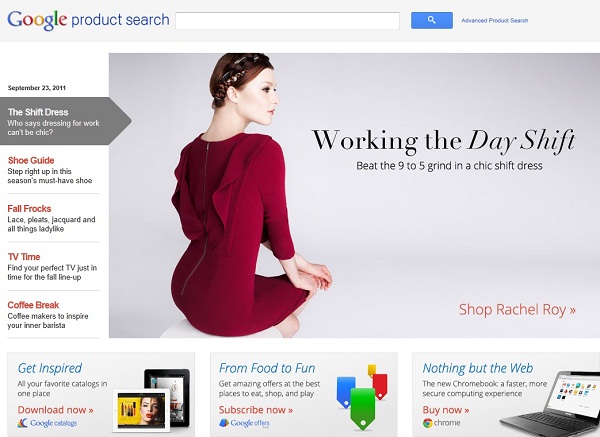 Most of the homepage screen is occupied by a rotating image below the search box and on the left side there are five text boxes with an image description from five different categories. Clicking on the image or on the text box will lead to the category products page.
Integrating Other Google Merchant Products
Google also begun promoting other of its products that relates to shopping on the Product Search homepage. Below the image you can find 3 commercialized boxes of Google Catalogs, Google Offers and the new Chromebook laptop.
The Google master-plan is becoming clearer- One center shopping search (Product Search) connected to the mobile merchant app (Catalogs), to daily deals site (Offers) and to some product (This time the Chromebook).
Google knows that the eCommerce industry is growing tremendously every year and by 2015 there are estimates it will reach for an incredible yearly amount of $270 billion in online retail sales only in the US!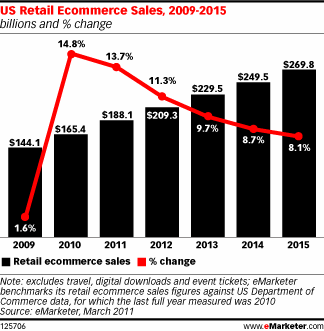 Closing Boutiques.com

Google also announced that it is closing its shopping site Boutiques.com on October 14th, probably in an effort to efficient and to focus on the company's other similar merchant products. Boutiques.com users will receive an email soon to explain how to save their data.
Reminder for work at home retailers: Be sure you are working according to the new Product Search feed specification taken in effect yesterday!