There isn't a dull moment on the social networking arena… While Google+ went publicly open for all and we still process the last changes and updates from Facebook, the most popular social network is adding some more– Making the News Feed more of a personal newspaper and adding a new Ticker to the sidebar.
Facebook News Feed – Your Personal Social Networking Newspaper?
Until the new News Feed will take in effect in the next couple of days, we could see new posts (or "Stories", as Facebook begun calling them) in chronological order. But once the new News Feed will be activated, we will see "what's important" first:
If we didn't visit our Facebook account lately, the News Feed will show us the top stories we have missed and it will be marked on the top left corner box in blue. Here is an example how it suppose to appear: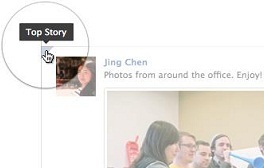 If we visit our Facebook account more frequently, the most recent "stories" will come up first in the News Feed, however to see more recent stories, we'll have to click on a "SEE __ NEW STORIES" bar. Here is an example: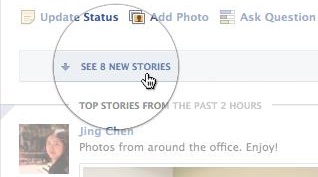 Friends Ticker – Live Updates
3 weeks ago i reported that Facebook rolled out some new ticker for few hours and its probably an experiment, but now it is finally live. Facebook is adding a new Ticker to the sidebar, where we would see live updates of what our friends are doing in real time.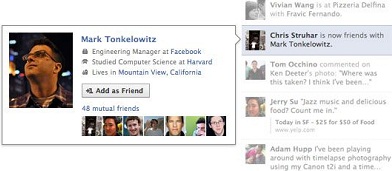 Thoughts and Implications
I don't know yet how will Facebook decide what are more "top stories" than others, i can only assume it relates to the engagement level of others with the story. Therefore when marketing, creating encourage engaging content become more significant now.
What i don't understand is why we have to click on a "SEE __ NEW STORIES" bar- it is making one of the most engaging spots more complicated to see new contents instead of making it simpler.
Watch This Video For More Information About The Updates: