Almost anybody who's working at home is engaged with social networks marketing and most of us do it through the familiar popular social networks- Facebook, Twitter, LinkedIn and Google+. However, there are other sort of social networks, more specific niche types…
I am sure that you will find many of the social networks i will present here as weird (and you will probably be right), but if they even slightly relates to your home business niche, they can be an asset from marketing and SEO point of view. Here are they:
Looking for a way to get into heaven? Get a number in this social network… On your way you'll have to do good deeds, to confess your sins and to share your experiences with others.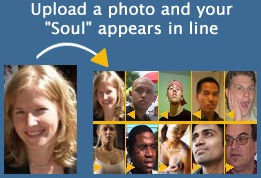 They call themselves "Social Singing Network" and it is for people who love to sing with karaoke songs. You can find and share here everything that relates to karaoke including tools, songs and other widgets.

Path is social network just for smartphone users to share photos without almost any content at all. It has a limit of 50 for total number of friends, for more quality circle of friends. Watch this introduction video of Path:

This is a social network for the dead people… With it, you can create tribute pages to people that passed away and share memories, photos and videos of them.

Here, you can share all of your vehicle history- Memories, rides, accidents and anything in between. You can also try locating where are your old cars if you really missed them…

Although it is hiding in a form of a study, this is a community of people who share ideas and experience about microbes. Oh yeah, to join you need to provide a stool sample…

Finally people with mustache got their own social network! Actually, this is more of a online dating website for people with a passion for the 'stache.