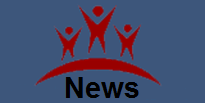 What important web news we had this week? Facebook improved its friend lists and adds "Subscribe" button, Bing introduced new mobile features and more personalized results, Twitter presented analytic tool, Google became more transparent and Yahoo launched new search design. Here we go…
Facebook New Friend Lists And Adding Subscribe Button – Facebook released to limited number of users (and for all in a few weeks) new friend lists- 4 automated "Smart Lists" (Work, School, Family and City) and 2 manually created by the users (Close Friends and Acquaintances). These lists are probably Facebook answer to the Circles of Google+.
The momentum of changes continued a day later when Facebook presented the Subscribe Button- Designated to give the users more control over their content sharing and viewing.
Bing New Mobile Features And Adaptive Search – In an effort to compete with Google dominance in the mobile world, Bing presented 3 new mobile features for its mobile portal (m.bing.com)- Connect Bing with Facebook, videos and movies.
Microsoft's growing search engine also presented some new personalized results algorithm, Adaptive Search. With this, Bing "learns" the user special preferences and serve him more suitable results.
Twitter Presented Web Analytics – Twitter launched new Web Analytics for few exclusive partners (soon for all) that will help analyzing the users content on Twitter, traffic to other site and how the Tweet button is performing on websites.
Google Improves Reconsideration Transparency – Google announced that from now it will be more transparent to webmasters that sends Reconsideration Request and will elaborate if their site suffers from a manual penalty or just an automatic algorithm filter.
Yahoo New Search Interface And Design – Yahoo remodeled almost completely its search page with new tabs, filters and more features which gives the new design much cleaner, friendly and comfortable appearance. All that left now, is to improve its search algorithm (well, Bing's search algorithm)…
Stay up to date with more daily news and updates with WorkingHomeGuide.com!