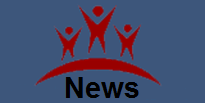 What major news from the online world we had this week? Twitter celebrated 100 million users while extending their deal with Bing, Blogger introduced new interface for its dashboard, Google renew its internet permit in China, Adobe presents new Flash to HTML5 converter and the biggest story of this week is Yahoo CEO Carol Bartz got fired. Ready? Let's begin…
Twitter Renewed The Deal With Bing – While there is a disconnection with Google, Twitter will continue to provide Bing access to its inner feed in a deal estimated by $30 million for a year. The two companies announced it originally as a Tweet chat…
Twitter Celebrates 100 Million Active Users – After 5 years online Twitter reached 100 million active users! I used this opportunity to post (almost) complete overview on the company of news, features, studies, reports and statistics.
Blogger New Dashboard Interface – The blogging platform of Google presented this week a new improved clean designing interface for its dashboard, making it easier to post and to analyze the traffic. WordPress be ware?
Google ICP License In China Renewed – Google has a very tensed relationship with the Chinese government after many censorship disputes and after (allegedly) Chinese hackers broke into human activists Gmail accounts in 2010, however its internet permit was renewed. Will we see a Google China search comeback?
Adobe Presents Flash To HTML 5 Software – In efforts to stay relevant and to enter the iOS market of Apple, Adobe presented new software that converts Flash contents into HTML 5, which will allow iOS users access to these contents.
Yahoo CEO Carol Bartz Got Fired – The biggest story of this week and one of the biggest stories of this year. After two years of disappointing financial results and without any technological breakthrough, Yahoo CEO Carol Bartz was fired by phone call from Yahoo's Chairman of the Board.
Discover more news from the online business world every day here in our blog!