After 8 months of sick vacation and after 7 years of fighting with cancer, the legendary founder and CEO of Apple has resigned and will be serve as Chairman of the Board. In his resignation letter, he is stating that he isn't capable anymore to meet his duties and expectations as Apple's CEO.
Steve Jobs diagnosed already in 2004 with a rare case of cancer. His successor, Tim Cook, is leading Apple since January and also has done it twice in the past when Jobs had to take other sick vacations in 2004 and 2009.
Founding Apple And Leaving
Jobs found Apple on 1976 and created the computers Apple 1, Apple 2, Lisa and the McIntosh. In 1985 he was removed as CEO and replaced by his protege John Sculley. In the upcoming 11 years founded the computer company NeXT and was one of the partners in Pixar. In 1996 Apple bought NeXT and appointed, back again, Steve Jobs as CEO.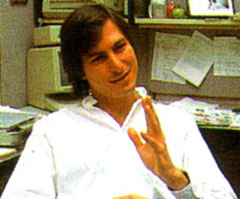 Apple's Golden Age
Jobs second 14 years second term as Apple's CEO considered as the best era in the company's history, leading it to be the biggest technology company in the world. Steve Jobs reinvented Apple from a gray computer manufacturer to a top design cutting edge products producer.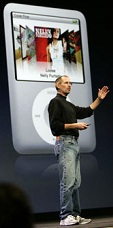 In 2001 Apple launched the iPod, which only just after a short while conquered the music players market. The iPod was just a preview to a much more significant move in the music industry- The online music shop iTunes, that presented in 2003, is the biggest music store in the world today.
In January 2007 Jobs changed the name of the company from Apple Computers to just Apple, explaining that the company is no longer only a computer company. In the same lecture Jobs presented one of the revolutionary products of the decade- A device that combines phone, computer, internet and music capabilities: The iPhone. The iPhone is became one of the most popular gadgets on the planet and most selling smartphone.
In 2010 Apple invented a whole new category in the electronic world: An all touch screen computer, the iPad, a device that many technology analysts predict will replace the laptops in the future.
Fighting With Cancer
In 2004 Jobs announced that he is sick with a rare less violent case of pancreas cancer and took few months of sick vacation for treatment. In 2009 Jobs again, was treated in Switzerland against his cancer and come back after couple of months of recovery.
In January this year, Jobs announced that he is taking another sick vacation without any time limit. Tim Cook, took his place, as he already did twice in the past.
One Of The Greatest Entrepreneurs Of All Times
There is no other technology company that is so recognized by his leader. Steve Jobs changed the technology world and made a revolution in the consumers behavior worldwide, taking Apple to be most profitable company in the world.
We here in WorkingHomeGuide.com are wishing to our role model for entrepreneurship Steve Jobs a full recovery.