If you are a work from home merchant online, Google is now offering a great opportunity to expand your reach to the tablets market with Google Catalogs- Which is in fact, an application for tablets where users can shop online and discover new products.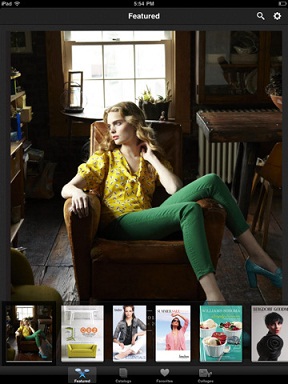 Google posted in their official blog that they already work with some the famous shopping brands like Bloomingdale's, Macy's, Sephora and many more. This service is free of any charge and when users decides to purchase a product they being redirected to the website sales page from within the application.
Great Opportunity To Merchants Online
If you have an online business store, this is not an opportunity you should ignore: The tablets industry is rapidly growing and some technology analysts even predicts that they will replace laptops in the future. The shopping online industry is also rising and companies like eBay and Amazon are showing steady growth every year. Add to that an application from one of the giant technology companies and you've got one of the greatest expanding possibilities for merchants online lately!
If you want get your own online business store catalog into Google Catalogs, fill out this form. I would suggest you to invest time and efforts to create the best catalog of your products as you possibly can- Write descriptive and obvious titles and descriptions, take quality photos and videos of your products and indicate if you have a physical location store. It might bring you lots of clients and sales so grab this opportunity with both hands strong!
Watch this video to learn more about Google Catalogs: