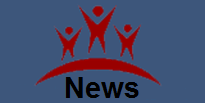 So, what are the biggest news this week? Google bought Motorola Mobility, Foursquare presented new feature, LinkedIn upgraded its mobile application, Google+ and YouTube are connecting, WordPress showing impressive numbers and Facebook buttons are banned from a state in Germany…
Google bought Motorola Mobility– One of the biggest deals of the last few years. Google is joining the mobile manufacturer club, expanding out of the virtual world. Will it manage to compete with Apple? only time will tell…
Foursquare introduced new "lists" feature– The location-based social network has introduced new feature that enabling to create lists about anything you want, broadening our work at home marketing possibilities.
LinkedIn new mobile app– LinkedIn has launched a new improved version of its mobile application that make it easier to discover and to browse through the social network and the web.
Creating a Google+ Hangout from YouTube– Google is connecting step by step all its products to Google+ and this time its YouTube. On the video page on YouTube you can click on a simple button to create a Google+ Hangout to watch and discuss the video with your friend.
WordPress revealing incredible numbers– Almost 15% from all the website in the world are using the WordPress blog platform! The rate these days is even higher, when 22% of all new sites are being powered by WordPress!
Germany Vs Facebook– Some German state has "outlawed" Facebook buttons and pages, claiming it is violating the German and European privacy laws. Will it spread to entire Germany and/or Europe?
Keep reading our blog for more news and articles from the online business world.