A very interesting recent study has found that people are engaging with Facebook and Google+ almost exactly the same… The similar interfaces of the the two social networks and the users regular surfing habits, makes the using experience in an (almost) identical order.
The company that conducted the study, EyeTrackShop, is specialized in analyzing websites based on the eyes movement of the users using webcams and presents the findings as heatmaps. I have to say that this is a very effective and innovative way to measure the users experience.
If you watch the following heatmaps that have been created for Google+ and Facebook, you would find that the center of attention of the users is primarily goes to the news feed: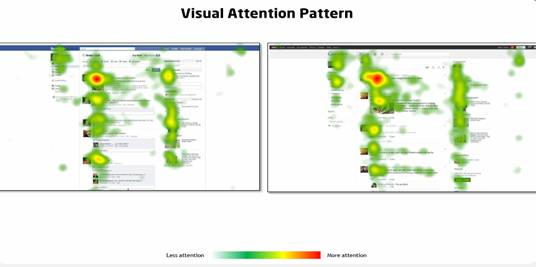 We can learn from this that people first want to check the recent updates from their friends, in both of the social networks. The study also illustrated where on the page the users are mostly watching and in which order: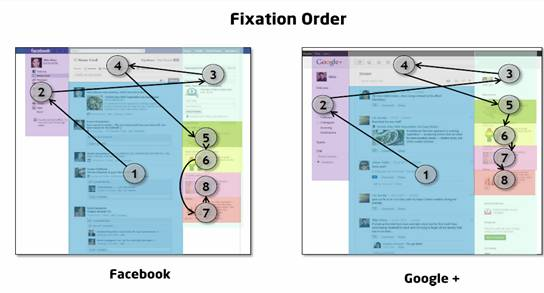 The order in both social networks is pretty identical:
Center of the page- News feed.
Left column- Notifications.
Right column- Notifications.
Top center- Status update.
Social Marketing Conclusions:
The news feed gathered most of the initial attention of the users. No matter how good is our business profile page, we have to be socially engaged for reaching to the news feed (It may be easier with the new Facebook news feed).
Involve the users by sending them group invitations, recommendations or any other thing that will appear on their left/right notifications, this will be the next thing after the news feed they will look at.
Watch this video on how EyeTrackShop is conducting its researches: