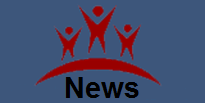 What happened this week on the online business world? Finally a successful product from Yahoo, Facebook changes it news feed, what are the most popular activities over the internet, Anonymous threatened to destroy Facebook, Clickbank posts new guidelines, Twitter presents new features and Google+ is now open for games! Shall we begin?
Yahoo news algorithm turned to be a success – When Yahoo integrated its personalized news algorithm two years ago, it didn't made a lot of buzz. But after an increase of 270%, Yahoo can finally be proud with a great successful innovative product.
Facebook grouping related posts – In another effort for better efficiency, All comments and statuses of your friends that relates to the same topic, will be shown as one in Facebook news feed.
What mostly are we doing online? – The most popular activities online according to a report by Pew Research Center, are reading and sending emails and using search engines. We also like to find news, buying products and the fastest growing activity- Social networking.
Anonymous next target: Facebook – After hacking into the Syrian government website lately, Anonymous targeted Facebook as its next prey. Why Facebook? According to Anonymous, Facebook is sharing our private information with all kind of organizations and saving it even if we deleted our account.
Clickbank posts new vendors guidelines – It seems that Clickbank simply got sick with many of its vendors that use unethical marketing methods and posted new uncompromising guidelines that will take effect in August 31.
Twitter new tabs – Twitter is continuing to make changes and now adding two new tabs that will help the users to browse around Twitter social world better.
Games available in Google+ – Google began adding new fun additions into Google+, games! If you are game developers, it may be even more exciting to you because instead of paying a 30% commission to Facebook, Google+ will take you online 5%!
Stay updated with the most recent news that is relevant to your work from home business in our blog!