Unlike analyzing the users experience on our sites, which considered a bit difficult to measure, analyzing our site's traffic is much easier using Google Analytics. I want to share here some custom Analytics reports that might help you improve your online businesses in ways you haven't heard of yet.
I found this custom reports in Search Engine Watch about two weeks ago and i have examined them since then. I can now say that they really helped me understand my home business better and even made me more productive.
All you need for trying them also, is a valid Google Analytics account that you log in to. When you click on each report link, it will be created automatically for you on your Analytics account and you only need to click on the "Create a report" button on the Analytics page that will open. Here are the custom reports:
Unique Visitors by Page – Get It!
With this report you can see only your unique visitors count sorted by pages. When you click on a page you will see all the sources the unique visitors came from to this page.
Conversion by Time of Day – Get It!
This report will show you your unique visitors distribution on the 24 hours of the day. Learn what are your most busy hours, so you know when to post new things or increase your marketing efforts.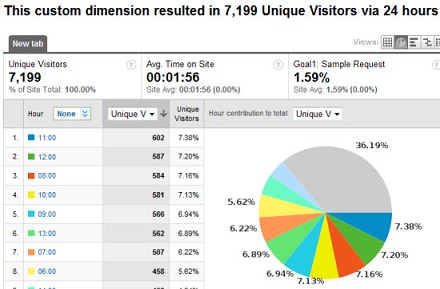 Customer Behavior – Get It!
This report is especially good for people who are using the set goals or events features. It will let you see from which media sources, your most conversions came from.
Top Converting Landing Pages – Get It!
This is also a report that works great for people who set goal values. It will let you see which landing pages are the most converting ones and which ones not performing well.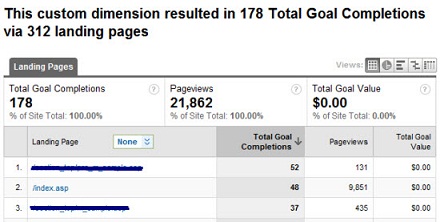 Long Tail Segment – Get It!
This will actually create you a new segment to analyze long-tail keywords only. After you save the segment it will appear on the top right side of your screen in Advanced segments.