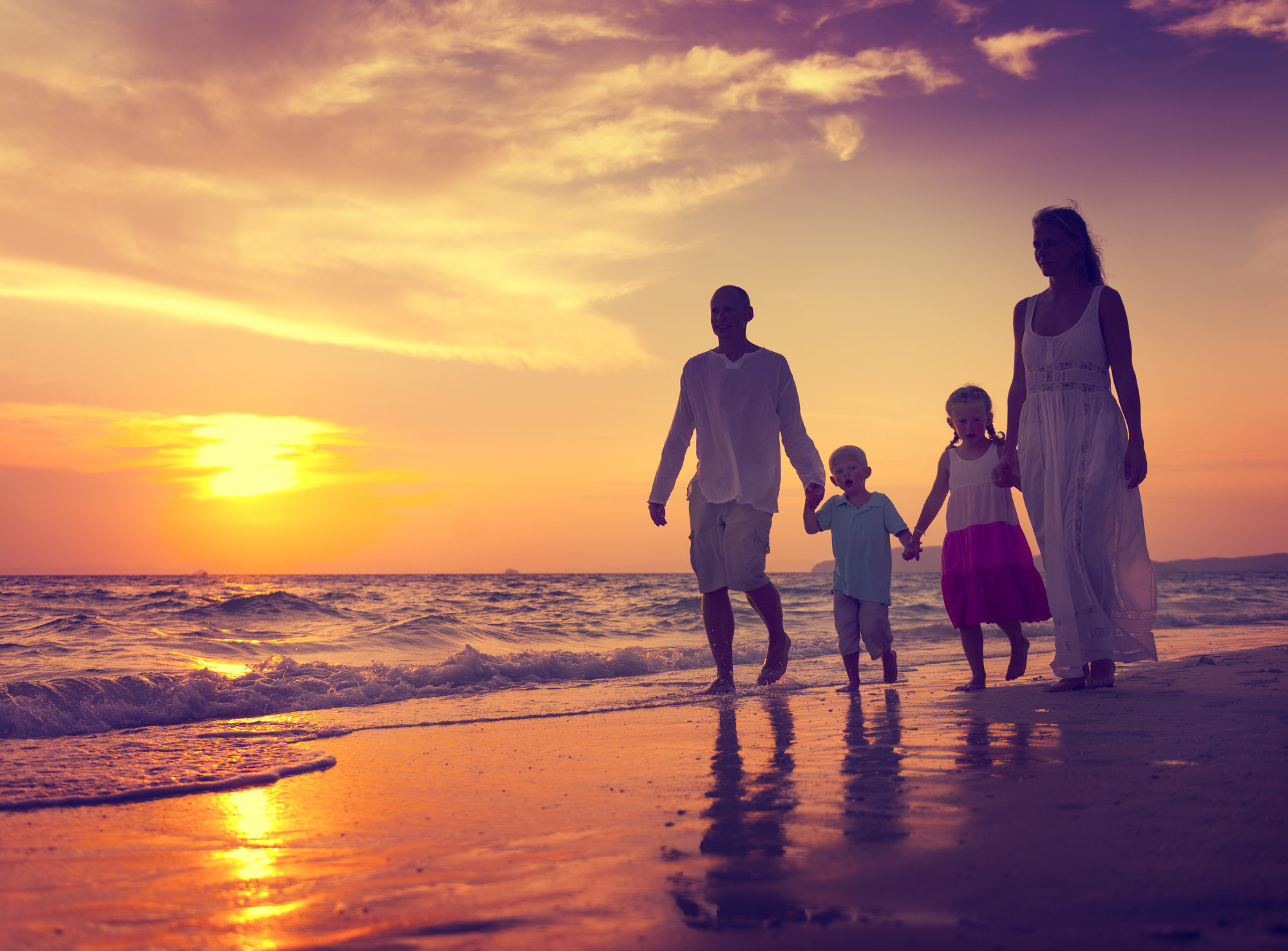 Nothing brings a household together quite like a family getaway.
Who wouldn't want to escape from the hustle and bustle of your busy lives and take some time out to spend with your loved ones in a beautiful setting? But planning the perfect family vacation can seem overwhelming for some.
Finding a place that's appropriate and enjoyable for all age ranges takes good planning and communication. However, it's very possible to arrange a family getaway that brings everyone closer and creates lifelong memories.
Follow this guide so you can plan the perfect vacation everyone in your family will enjoy.
Include the Whole Family in Vacation Planning
It's important that everyone feels good about where the family is vacationing. Just because mom and dad have an idea doesn't mean that the whole family will be on board.
Before you start packing, sit down as a family and discuss your travel options. If you're locked to a particular budget, give your family options that all fit within that range. That way, everyone has realistic boundaries but can still express their opinion about how they'd like to spend their vacation.
A family getaway should be fun for the whole crew. By giving your children (and grandparents) a voice in the planning, they'll take more ownership of the trip and are more likely to enjoy themselves.
The family travel planning meeting should be fun. As you discuss whether you'll do something exotic like one of the Ingenia Holidays or take in some culture on a New York City trip, keep everyone's feelings in mind.
Even after you've picked the location, allow everyone to have a say in the actual itinerary. The non-confrontational members of your family may say, "I don't care what we do." But chances are high they actually do.
Let each member of the family pick at least one sight to see or place to eat. It will help turn your vacation into a bonding experience that'll bring you all closer.
Don't Overplan
It's easy to get excited about your family getaway and want to squeeze an activity into every waking minute. But do yourself a favor and allow for some downtime.
If you plan too much, you'll be preoccupied with staying on schedule and you might miss the wonderful family moments that happen randomly. To truly enjoy your vacation, be flexible.
You may encounter something on your trip that makes you change your plans. Maybe as a group you decide you want to go somewhere different than on the itinerary. Or maybe you've spent so much time together the first few days that everyone would like to relax and take some personal time.
As long as everyone is included in the decision making and you maintain good family communication, you can alter your plans and still have an amazing vacation.
Give Yourself Some Space
After a long day of fun-filled activities you'll appreciate coming back to a quiet room to unwind. If it's financially feasible, book a suite of rooms so that you can recover.
Especially if you're traveling with teenagers and/or grandparents, you'll want to have your own room and so will they. It will also help you enjoy your time together more if you're not cramped in a room with each other.
A suite is an ideal solution because it allows everyone to be close enough to share a common area but still maintain their own privacy.
When you're planning your perfect family getaway, be sure to factor in everyone's desire for space. Look for hotels that make close but separate accommodations easy. You may also consider renting a house though a service like Airbnb.
Pack Lightly and Communally
Don't over pack on your family getaway. Be strategic about what you bring. And plan in advance, so you don't forget something important at the last minute.
When you're traveling with a group, you want to be as mobile as possible. Too many bags will slow you down. It'll also cost a lot of money when you factor in luggage fees.
Think about what items can be shared and plan accordingly. Everyone doesn't need their own hair curler.
You'll also have more room for souvenirs and new purchases if you avoid packing too much on the front end of your trip.
Book Travel Smartly
Proper planning will help you have the best time possible on your trip. You should be proactive in booking your travel especially when with a large group.
You don't want to be those people haggling with strangers over switching to a middle seat so you can be near your child. Nor do you want to get stuck with an impossibly short layover somewhere that jeopardizes you being able to make your connecting flight.
Book plane tickets as far in advance as possible. And be sure to pick seat assignments the moment you can.
Being early will also give you time to check in on any group discounts and possibly save money.
Enjoy Your Family Getaway
It should be obvious, but the point of your family vacation is to bring you closer to your loved ones. Make a point of spending quality time together and enjoying each other's company.
Take pictures and/or video that you can watch together later and remember the good times you had. But don't be so distracted by technology that you forget to connect face to face.
The specifics of what you do and where you go don't matter. Leave whatever problems or concerns about work, school, etc. at home. Use your vacation to recharge and de-stress.
Chances to gather as a family without the pressures of regular life are few and far between. Whether you're taking a day trip as a group or going away for an extended vacation, make the most out of your time together.
Have Fun on Your Trip
Wherever you go, have a blast with your loved ones! Hopefully these tips make your planning easier so you can focus on the fun stuff.
Like what you've read? Our site is full of valuable insights on travel planning, business, DIY projects, and so much more.
Contact us today with your suggestions for topics you want to see covered. We'd love to hear from you.