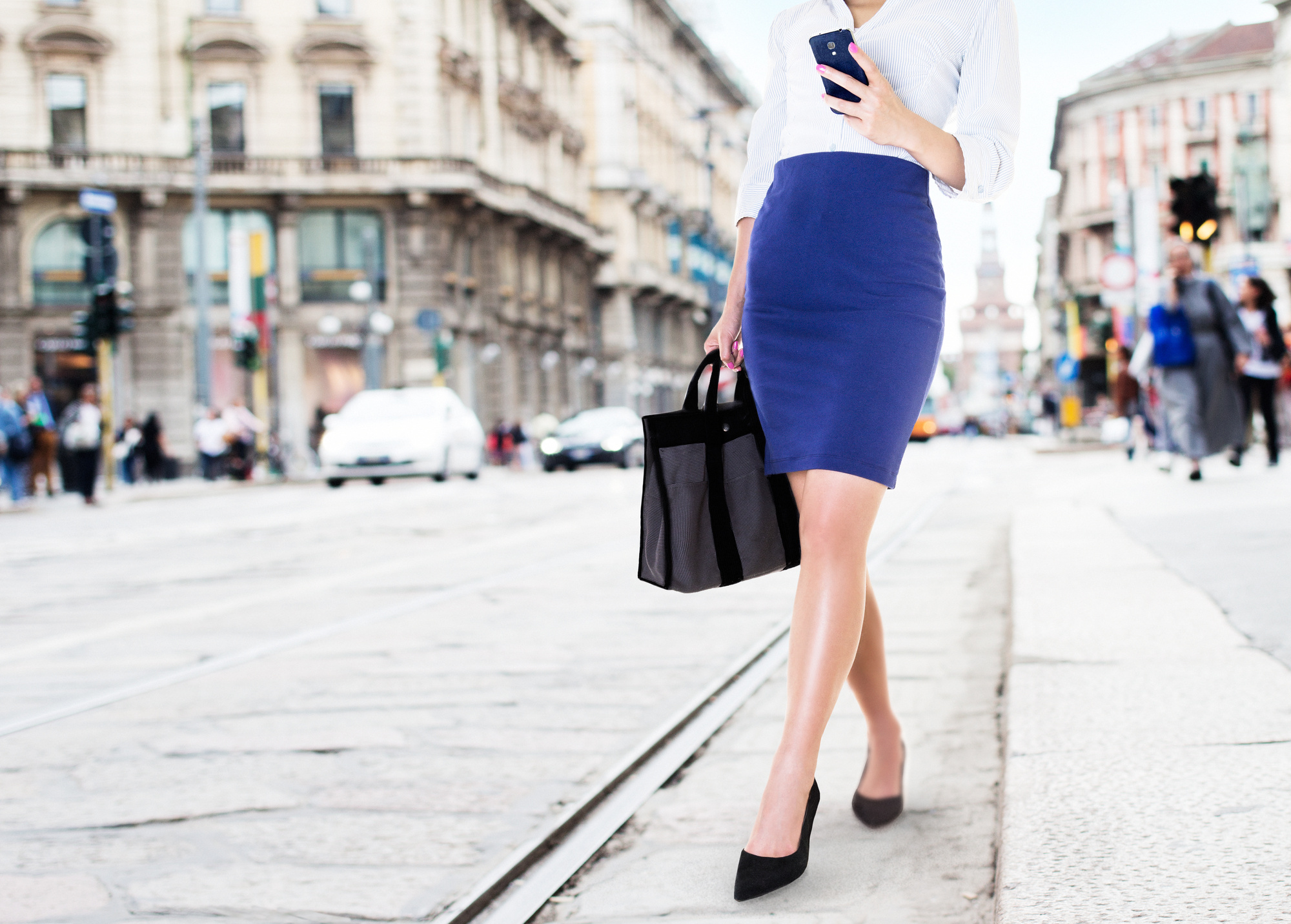 Unless you work from home, you must follow a company's dress code. People can sometimes struggle to find the office looks that work best or them.
Workers want to find the perfect balance of comfort and sophistication. Their clothes should illustrate that they are an expert in their field who should be taken seriously.
To appear that way to customers and co-workers, employees need to find the most professional office looks available.
Here are five workplace attire suggestions that can help you look like an instant professional.
Fitted Suits
In recent years, men have become more invested in fashion. This is especially true in regard to men's interest in custom, fitted suits.
A fitted suit will fit your body better than a simple store-bought one. The jacket will hug your shoulders and waist. Your sleeves and pants will be the perfect length.
To inject some younger personality into this professional look, consider a skinny tie set. A dozen different ties will ensure that your suit remains professional but never boring.
The time you have taken to craft this suit shows that you are a professional and a perfectionist. You won't stop with a project until it's just right.
Sheath Dresses
Sheath dresses are a comfortable and affordable clothing choice for all female workers.
These dresses come from a variety of designers in a variety of colors and prints. The options are endless for women who want to try something new while also keeping the elegance and simplicity of the sheath dress' style.
To appear more professional stick to darker colors. Black and navy blue are always strong choices.
Sweaters and Cardigans
Countless businesses insist on male employees wearing dress shirts and ties. However, some organizations allow for more casual clothing options.
Take a college or university for instance. Faculty and staff can still appear professional without having to wear a full suit.
Sweaters and cardigans have become popular choices in recent years for those in education. The attire is still formal while being more comfortable.
Plus, sweaters and cardigans do a great job of keeping you warm during the colder months in fall and winter.
Heels
Heels are common footwear for women in the workplace. They help women appear taller and thinner, and they fit with almost any outfit.
But the appeal of heels is not just about fashion. Studies show that a person's height can actually impact how much they make in the workplace.
Blazers
Blazers are one of the most appealing office looks out there right now thanks to their versatility.
Both men and women can wear blazers. They can be worn with a shirt and tie, a cardigan, or even with a dress.
Also, the various colors of blazers give professionals options throughout the year. They can wear blacks and blues in the fall and winter and khaki and brighter colors in the spring and summer.
Going Forward With Your New Office Looks
High-paying, prestigious companies will expect their employees to look professional all the time. Simple changes to your wardrobe like a new blazer or pair of shoes can really make a difference.
Your clothes reflect the type of worker you are. If you want to be taken seriously, you have to dress more seriously.
These five suggestions should help you find the perfect, professional office look that works best for you.
Looking for more tips that could improve your work performance? Follow us on social media at Facebook, Twitter, and Pinterest.