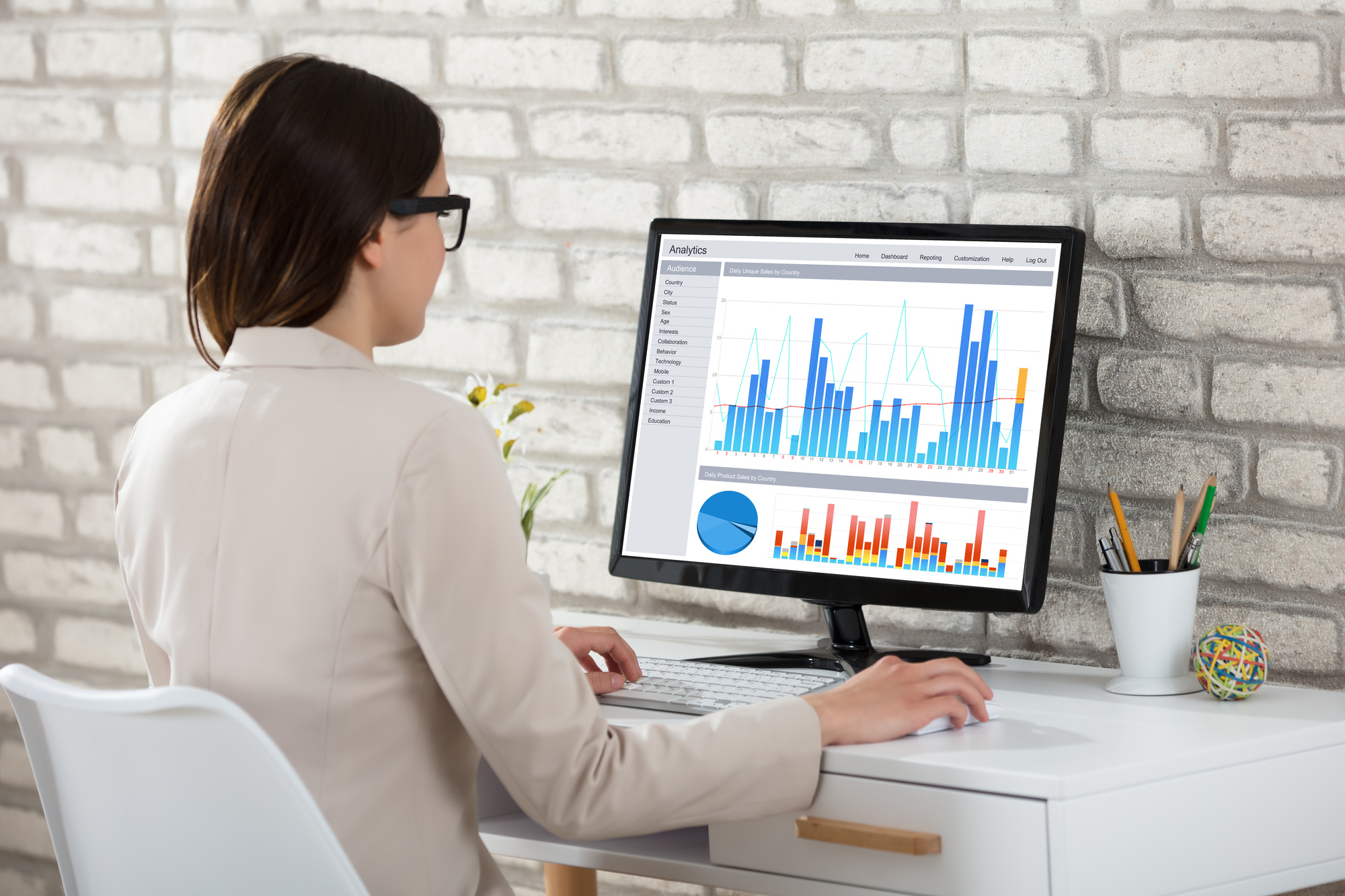 Perhaps you have a knack for drawing insights from only a small amount of information. Colleagues might come to you for predictions about future deals. Don't miss your chance to leverage these capabilities as a business data analyst.
Even seasoned professionals get intimidated by the word "analytics." They associate it with Big Data technology. But business technology is only part of the equation.
Most data technologies collect and process data. They aren't capable of drawing conclusions that guide business decisions. They don't manage that data in intelligent ways to leverage for greater business value, either.
These are all responsibilities of a business data analyst. It's a role that is not for everyone. But if you have an analytical personality, it's a career you'll truly enjoy.
Still interested? Let's talk more about what constitutes data analytics. Then we'll cover what you need to do to excel in this field.
The Role of the Business Data Analyst
Business leaders are in a difficult spot. They must make decisions that affect hundreds or thousands of employees. They must ensure those decisions drive business value as well.
This applies to department heads and CEOs alike. They need insight into what's going on in their respective areas. More than ever, they need reporting that drives value across departments.
Business leaders must also have insight into new opportunities and investments. They must be able to ascertain risks before making decisions. They must be able to test new solutions and compare results as well.
These leaders rely on business analysts to provide the insights for these decisions. That's why analysts' responsibilities span all levels the organization. They service marketing, finance, operations, and more.
Business data analysts don't just interpret data. They design databases at high levels of the organization. They create systems that streamline reporting and produce results.
Senior analysts will provide company executives with in-depth reporting on mission-critical tasks. Entry-level analysts will study the results of email marketing campaigns. There are analysts in finance, risk management, and operations as well.
There are business data analysts and technologies in all industries. Greasebook Oil and Gas Data Management streamlines data for oil and gas companies. McDonald's hires analysts to discover strategic risks and opportunities.
As an analyst, you will need some familiarity with statistics and quantitative data. You will need a background in information technology as well. But these skills are more attainable than ever, on the job or through secondary education.
There are thousands of entry points to this exciting field. And the need for analysts is only rising. You'll be on the right side of business for the jobs of the future.
5 Things You Need to Do to Become a Data Analyst
This career path is more accessible than you think. You can get the training and education you need right now. Starting your journey begins with simply knowing yourself.
Review the following steps as you set out on your new career. Be sure you can check these off before you take that first step. You will be glad you did as you move forward with confidence.
1. Make Sure the Career is Right for You
Do you have the qualities of an analyst? You're reading this article, so that's a good sign. The thought of becoming an analyst might intimidate most people.
The three most important traits of an analyst are interest, curiosity, and self-motivation. Drawing conclusions from raw data every day must interest you. You must also be willing to create systems that optimize reporting your findings.
You must be skeptical, methodical, and insightful. You must tear away what's not important and identify what matters. You must spot patterns that can help your company in the long-term.
This should sound a little intimidating. But it should also sound challenging and fun.
2. Get the Education You Need to Get Noticed
These days, a degree won't get you a job. But you need a degree to get started. Fortunately, it needn't be from a traditional four-year school.
Consider a bachelors degree in information technology or statistics. These classes are easy to attend online. You can get an affordable bachelor's degree while working full time.
Most employers start by looking for IT and statistics backgrounds. It's your additional skills that make you stand out.
For example, companies need analysts who understand databases. They need knowledge workers who understand multiple programming languages. And they need math geeks with a foundation for the skills of tomorrow.
You can get official accreditations in these skills online for free. Search online for public learning resources and online courses. Pass the ones that fit the job you want and add them to your resume.
3. Get the Experience You Need
When you first hit the job sites, don't have your dream job in mind. You're looking for something that aligns with your long-term goals. You may need to start as an assistant or technician.
Most entry-level roles will involve on-site training. Investigate which companies use the right solutions. Most analysts will need database and Structure Query Language familiarity later in their careers.
4. Get the Job You Want
Analytics is a rapidly evolving field. Take every opportunity to learn new skills and technologies. The analysts of the future will play critical roles with machine learning and artificial intelligence.
You should have basic experience in analytics and A/B testing. You should know most statistical and data access tools as well. Mastery in all of these areas puts you on the cutting edge of the field.
You may also find you can do your job from anywhere. Even future leadership positions will be conducted from home.
5. Get a Better Education
"Education" doesn't necessarily mean in a classroom. Be ready to step out of your comfort zone. The predictive and AI jobs of tomorrow need people like you.
Today's leading companies are pioneering these fields. If you're ambitious, you'll take your spot next to them. But no matter where you are, be happy with your career.
The Home You Love, The Career You Deserve
Working Home Guide provides the latest guides and information on modern work lifestyles. Today's professionals are in and out of the office. We're there with them every step of the way.
Contact us for professional tips and suggestions. And stay tuned for the latest updates on working from home, technology, and more.