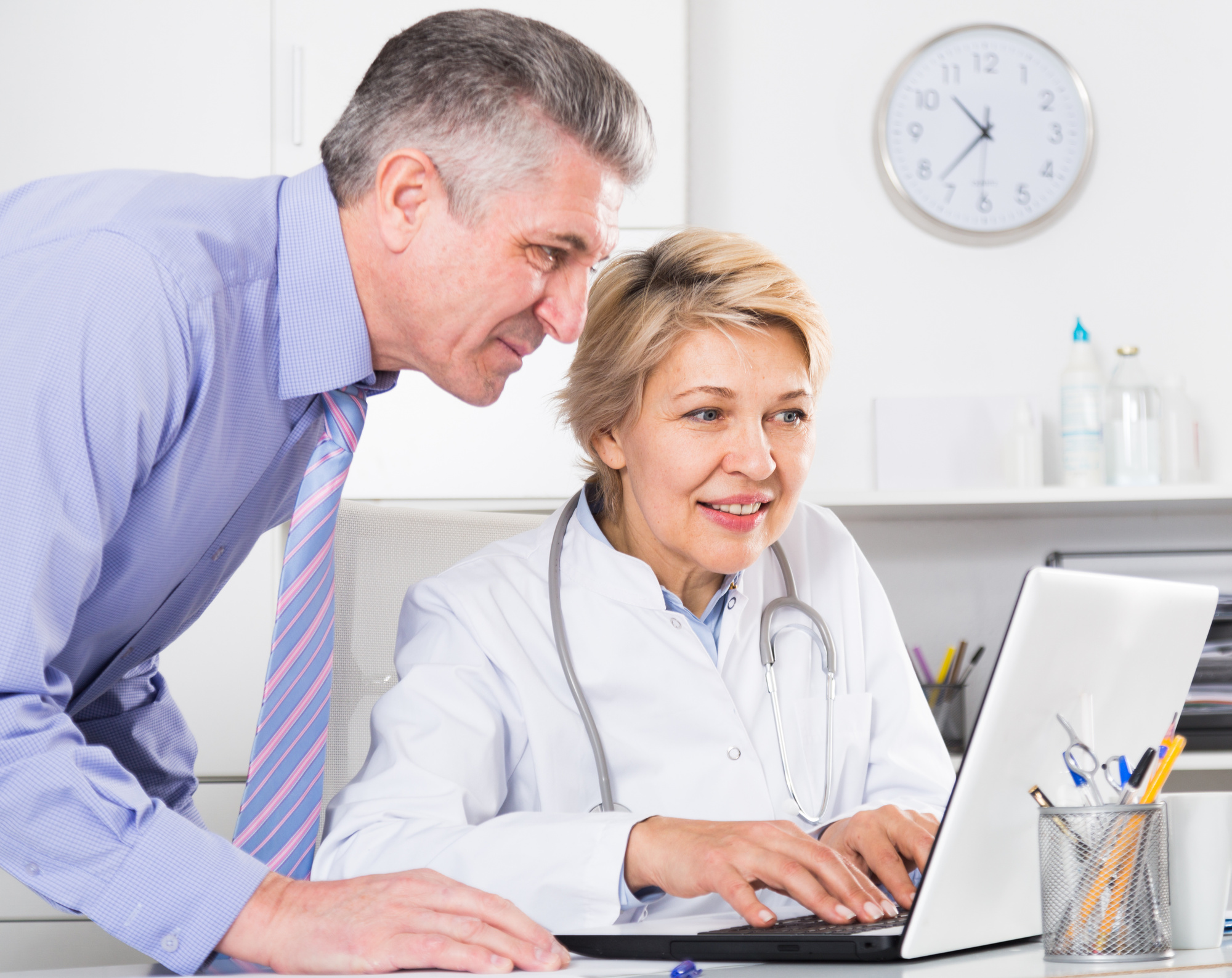 "You should make a website and it needs to look good."
If those words cause heartburn, that's totally understandable. I mean, you work in the medical industry, not for a software company.
A few years ago, building a website meant you needed coding skills and extensive computer knowledge.
Not anymore.
Now websites are easier than ever to make — and you don't even need to know how to code.
Ready to open the doors to your new practice. Be sure your website is in tip-top shape with these tips regarding web design for your new clinic.
Web Design For Your New Clinic Essentials
A Dominant Domain
The first thing you need to do is get your domain name. Ideally, the name of the business website should match your domain.
This makes it easy for patients to search your practice on major search engines.
Sites such as Go Daddy and FatCow offer affordable website hosting for small to mid businesses.
A Strong First Impression
Your website is often a patient's first impression of you and your practice.
Whether you like it or not, potential clients will judge you and your practice in the first 7 seconds.
No pressure, right?
Somethings to include in your website design for your new clinic are:
A good quality picture of you
A list of your accomplishments
How many years you have been in practice
Where you went to medical school
And most importantly, what sets you apart from other practitioners in your same field
A Mobile-Friendly Design
Everyone has a smartphone.
And most likely, potential clients are using their phone to search for your practice. In fact, 60% of all online traffic comes from phone searches.
This means you need to have clean, easy to navigate design that can be adaptable to mobile phones.
Keep your web design for your new clinic simple. Avoid using large graphics that take a long time to load, and use clear links that will be usable on a small mobile screen.
A Clear Call to Action
One of the most important things you can put on your web design for your new clinic is a clear call to action.
People need to be told what to do.
Some examples of a call to action would be:
Give us a call so we can answer any of your questions.
Schedule your next appointment with us by clicking here.
Read more about your symptoms here.
Basically, anything that gets your potential patients to take the next step.
You've Got This!
Now that you've got your website up and running with these suggestions and tips, now is the time to focus on your patients.
Another suggestion that may help your practice is starting a blog. Blogging is a great way to get relative information to your patients.
Whatever your goals are in your business we are here to help. There are so many resources out there to help your new clinic be successful.
So, let's get this clinic open and helping those who need you most.