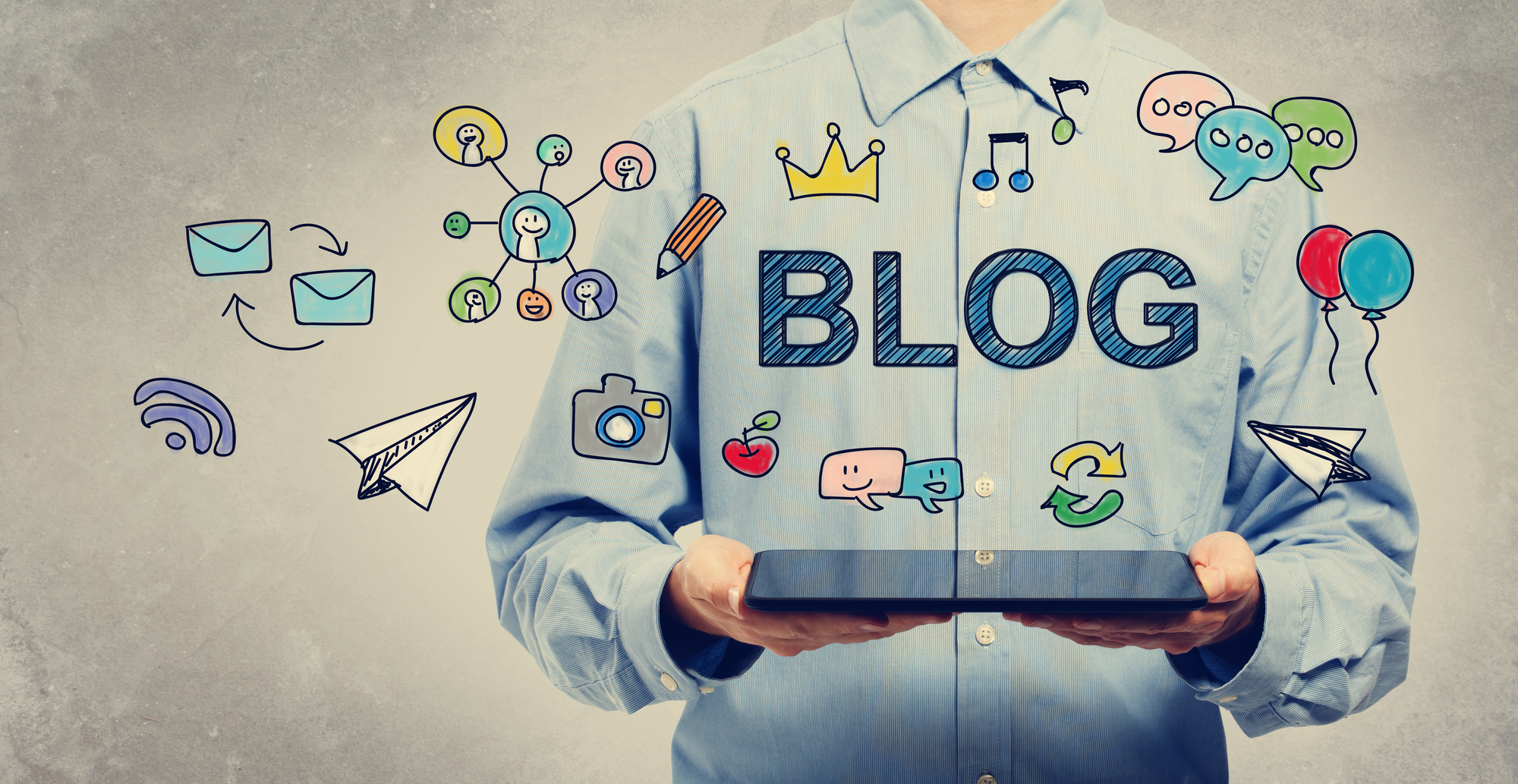 With hundreds of millions of blogs on the internet, there billions of potential readers looking for interesting new content. As businesses seek out new ways of engaging customers, they're building their business profile with blogs. But how do you know that your content will reach the audience and build your business profile?
Starting a blog helps you communicate with your customers and your audience. It can also help you to build your brand's authority, meaning that when people see that you've endorsed an idea, that endorsement carries value.
If you're just getting a business off the ground or if you're trying to find new ways to engage people online, blogging is a smart solution with lots of added benefits. Here are 5 ways to make sure your blog works to build your business profile.
1. Set Goals
You'll have to commit a lot of time to build a successful blog that gets regular traffic. Blogs need to be updated regularly and with content that feels fresh to your audience.
Before you begin, figure out why you want to start a blog. You should have a clear idea of what you want to get out of your blog and what your audience can get as well.
Your blog needs to build your brand authority. As a part of your overall business profile, your brand authority is your ability to speak on a subject and have your readers trust you. They will share your links confidently and seeing those shared links will begin to sew the seeds of trust in the minds of their audiences.
You should also set content goals. Write a handful of posts in advance and see how long it takes you. You should be able to put together 500 words in an hour or less.
If you struggle to write, you'll find that working on your blog will be less of a pleasure and more of a chore. This too will be clear to your readership.
2. Know Your Purpose
You should have a clear idea why you want to start your blog. Your goals, set above, should be ways that your business can grow thanks to your blog. Your purpose is more about the content and your readers.
Ask yourself what makes your perspective special and why readers should follow your blog. Be honest and clear with your audience at all times. They will appreciate that and stay connected.
If you tout that you have all of the answers for X, Y, and Z, while you're figuring them out for yourself, your audience will be able to see through that. On the other hand, if you tell them you're working on figuring out how to do X, Y, and Z, they'll stay tuned and be happily along for the ride.
Look at other blogs and see how they build content that's reader-centric. Davis Contracting is a firm of roofers in Greenville, SC. You might think that their content would be really specific but their blog has tips that are useful for any homeowner.
3. Audience Research
You need to know who your audience is before you start crafting content. In a perfect world, the Venn diagram of your blog audience and your customer base would be a perfectly outlined circle.
Think about the kinds of questions you've gotten as a business owner. Start by making a list and then crafting posts to answer the most common ones.
Then make a list of questions that made you pursue your profession. Talk about what you've learned and how others can learn from your mistakes.
Be sure you've got more topics and questions than you can answer in one sitting.
You might also want to find some questions that seem culturally relevant or pertinent to the news cycle. If you work in siding, you could talk about how climate change contributes to the degradation of home exteriors. If you work in accounting, you could talk about how changes to the tax code could affect average working class people.
Having something that can connect with your audience on multiple levels will keep your audience coming back.
4. Schedule Your Blogging
As we keep mentioning, frequency is important. If the last post on a blog is over a month old, it looks abandoned. Even at a month, it looks unmaintained.
A blog should be updated weekly or, if possible, daily. Look into ways you can aggregate content through multiple channels. If you struggle to blog once a week, repost an entry from other reputable sources to fill in the gaps.
Don't make this a habit, as readers want to hear your voice coming through.
Just make sure you always have new content to write. Having one blog post every week is a great rhythm that tells your audience that you're available and engaged.
5. Find Other Writers
Talented blog writers can build your business profile by bringing an air of professionalism to your blog. The best writers can blog about any subject without sounding insecure or lacking authority.
Find some guest bloggers who can add new content regularly.
There are multiple channels where people are looking to blog for hire. Post an ad with one of these sites and try to find writers who think like you do. Writers who have already built an audience somewhere else make the best guest bloggers.
Even if you end up hiring young writers without long resumes and lists of credits, having a variety of voices when you start can give you options for the direction of your blog. Track reposts and engagements then give assignments to your most widely read and reposted writers.
Good Blogging Builds Your Business Profile
The number one thing for your blog is to build a standard of quality over quantity. Having 10 posts a week with no engagement is far less valuable than one post a month that ends up getting tens of thousands of hits.
If you're still trying to figure out how to build your business profile with your blog, contact us for more tips on how to get started.