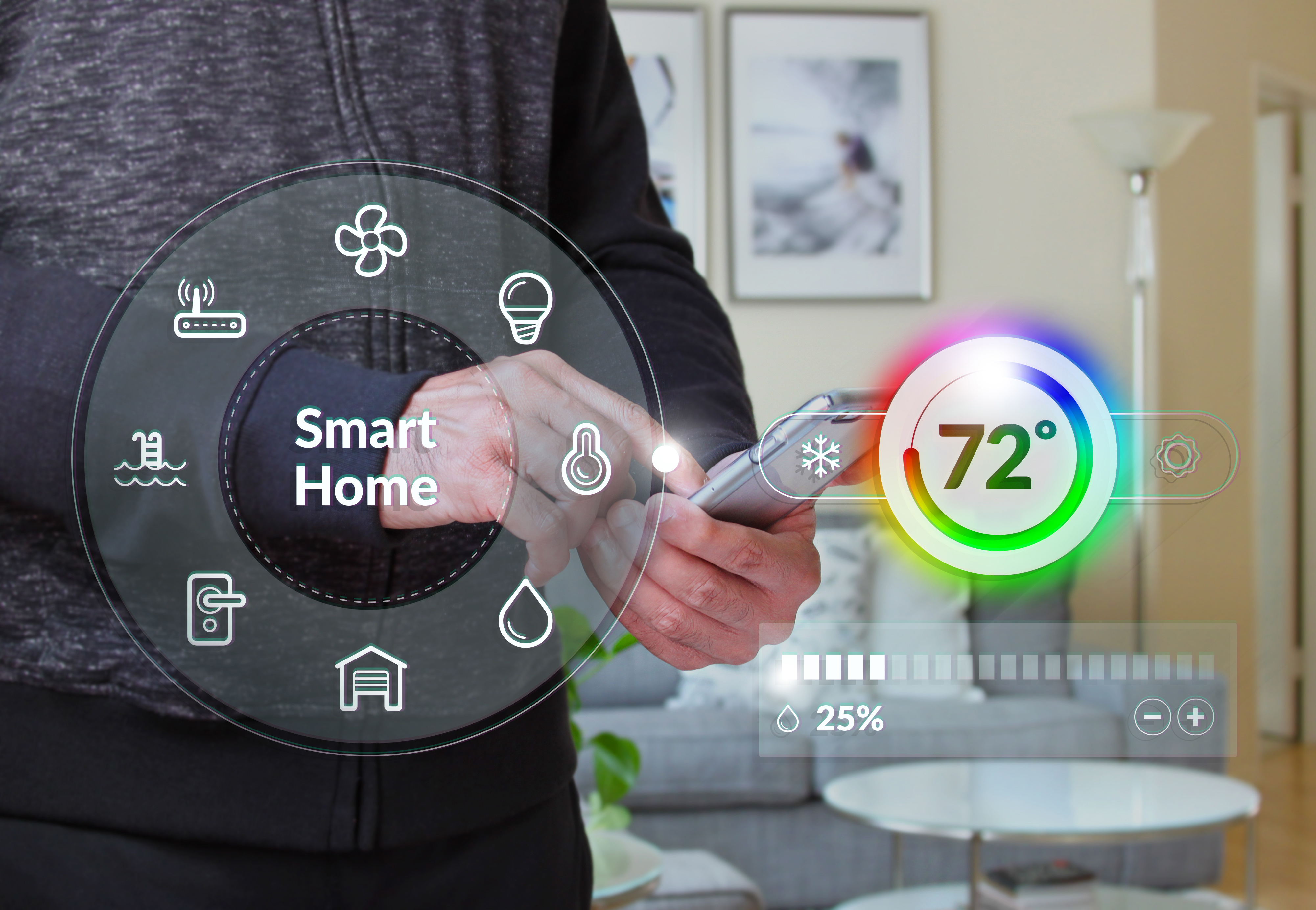 Moving from an apartment to a new home is an exciting next step in life.
The only drawback? A bigger home is a lot harder to tend to than a small apartment. There's more cleaning, it's harder to heat and cool down, and home security is suddenly a much more pressing issue.
It can all be so overwhelming. Luckily, technology can help make the undertaking of maintaining a home a lot easier.
Are you moving into a new home? Have you thought about how home automation can make your life easier? These must have gadgets will change the way you live.
1. Ecobee4 Smart Thermostat
The Ecobee4 is the premier smart thermostat on the market right now.
What's the difference between a "smart" thermostat and an old, boring thermostat? For starters, how it reads your home's temperature.
Regular thermostats only read a home's temperature from one spot in a room. That's not a very comprehensive way to decide an entire house's overall temperature.
The Ecobee4 has sensors that are placed around the house. It can sense drafty areas that might need a little extra heat. It can detect when there are lots of people in one room and adjusts the air conditioning accordingly.
Didn't turn on the AC before leaving the house and a heat wave suddenly hit? It can be turned on remotely from a cell phone. There's no need to come home to a sweltering house.
Even more than that, one of these must have gadgets comes with built-in Amazon Alexa Voice capabilities. Ecobee also just announced that the Ecobee4 and Ecobee3 can now be controlled with Google Assistant.
2. Kwikset Touchscreen Electronic Deadbolt
There's nothing worse than driving to work when this thought hits, "did I lock the door?"
Investing in one of these must have gadgets means never having to worry about that again. This company Kwikset and their Touchscreen Electronic Deadbolt takes all the worry out of locking the door.
A Kwikset deadbolt can be locked remotely from a cellphone. Know exactly when the kids get home from school with alerts to your phone saying when the door's been unlocked.
Going out of town and hired someone to cat sit? Don't worry about lending out a key that could get lost or copied. Plus, enjoy that vacation knowing that someone actually showed up to feed your dog when they said they would.
3. Amazon Cloud Cam
The Amazon Cloud Cam is the next innovation in home security. This small, inconspicuous camera will keep an eye and an ear on the house. Thanks to night vision capabilities, it captures everything around the clock.
Out of town for the week? There's no need to worry about intruders. The Amazon Cloud Cam will send alerts to your cell phone if there's strange activity.
The Cloud Cam also has two-way audio. That means the people in the home can speak to you, and you can speak right back.
Leaving adolescents home alone for the first time won't be so stressful. Easily check in on them and remind them that there's no playing ball in the house.
Because this device is synced up with the cloud, it can update new technology on its own. It can also be synced up with an Amazon Alexa.
There's also an Amazon Key edition of the Cloud Cam available. Though, not everyone is excited about the idea of Amazon couriers having access to their home.
4. Neato Botvac D7 Robotic Vacuum Cleaner
Remember all those years ago when the Roomba robotic vacuum cleaner made its debut? It was the way of the future, just like The Jetson's.
Except, it didn't work so efficiently. It was easier to pick up the old vacuum and do it yourself.
Times have changed and so has technology. The Neato Botvac is the robotic vacuum cleaner everyone has been dreaming of.
The Botvac D7 has LaserSmart navigation. It can clean 5,000 square feet in one cycle.
Like practically every other one of these must have gadgets the Botvac is Amazon Alexa compatible. Schedule vacuum sessions and keep track of the last time a room was vacuumed all from a smartphone.
At $799, the price is a little steep. Luckily, they have other versions that start as low as $399.
5. Petcube Bites Pet Camera
Heading off to work for the day and saying goodbye to Fido can be tough. It's sad having to leave them alone for hours.
For a dog (or owner) that has separation anxiety, the Petcube Bites Pet Camera is the perfect solution.
The Petcube boasts a 1080p HD color video camera. This makes it easy to check in with pets straight from a smartphone. The camera has a wide-angle lens, 3x digital zoom, and night vision.
Ever wish you could call your dog to say hello? Now you can. From a smartphone, you can speak directly to them, like an intercom.
The most fun of all? With one hit of a button, the Petcube will throw a treat right to your pet.
Another product similar to the Petcube is the Petsafe Smart Feeder. It doesn't have the same bells as whistles as the Petcube. But, it does have some practical uses that the Petcube doesn't.
The Smart Feeder is Wifi enabled and will dispense dry pet food into a bowl at your smartphone's command. Paired with the Petcube, dog and cat owners will never have to worry about leaving their pet home alone again.
Plan on Buying Any of These Must Have Gadgets?
With these innovations in technology keeping your household running like clockwork is easier than ever. Gone are the days when you had to worry about whether you locked the front door or turned on the air conditioner.
Do you want to learn more about smart home technology? Have you purchased any must have gadgets recently? Tell us about it in the comments!