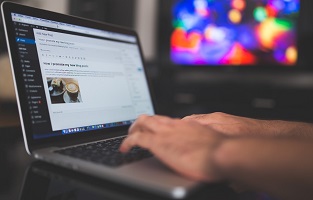 If you are thinking of turning your personal blog into a money making business, brace yourself; it's going to be a bumpy ride. Honestly speaking, it's going to get harder before it gets easier. Just ask any of the big-name bloggers like Brian Clark, Neil Patel, Tim Ferriss or Ramit Sethi.
These successfully bloggers remind us one thing; the journey is difficult, not impossible. If they made it, so can you. And here is how:
Know your audience and what they want
If you don't know who your audience is, how will you be able to reach them? Knowing and understanding your audience is the cornerstone of a successful blogging business.
First of all, you should forget what you think you know and do an audience research. Once, you have identified your target audience, it's easy to create content they can relate to.
Here are effective strategies you can use to identify your audience;
Google Analytics. It helps you to identify your ideal audience demographics and psychographics. Demographics will give you some basic insights into your audience location, age, gender and race, whereas psychographics reveals their mindset like beliefs, personal preferences, habits and all.
Survey your email list. It's an effective tool for learning about your audience and what they want. It gets you the exact answers you are looking for and you get to know your audience better. And the more you know about your audience, the more effectively you can deliver the content they want.
Affiliate marketing
One of the best avenues to monetize your blog is through affiliate marketing. With affiliate programs, you get commission once a reader clicks a link to purchase a product. And that's why it's important to choose a relevant affiliate program for your blog. Opt for programs related to your content. For example, if you have a food blog, you can be an affiliate with health and organic food distributors and stuff like that.
A good example of an affiliate program you can start with is the Amazon Associates. It has built a diverse product line which fits almost any niche.
Advertising
Adverts can be effective if done right, of course. Set up ads on your site but don't overdo it. I repeat, don't over it. Why? Because web users don't tolerate ad clutter. They will leave your website just as fast as they came in.
One of the easiest tools to get you going is Google AdSense. You simply get paid based on clicks and impressions your ad receives. But for you to get any substantial earnings using Google AdSense, you need to;
Have a quality website;
Create a content-rich website;
Target the right keywords;
Have good amount of traffic;
Comply with AdSense rules and policies;
Lead Generation
If you have never thought of lead generation as a way of making money, you should start now. Lead generation is a money making beast most bloggers tend to overlook.
The one question most people ask is how in the world can lead generation make you money? It's simple. You create a high-quality content, it attracts visitors. You convert at least some of those visitors into customers. And the new acquired customers bring in the money.
The trick here is to create valuable free content that will keep your visitors on your site longer to explore more. The longer the visitors stay on your site; the more likely they are to make a purchase.  For more details visit Linked digital agency Dublin.
Florin is an Digital Marketing expert and blogger who likes to research the latest trends in business, technology and marketing and writes about a range of topics.