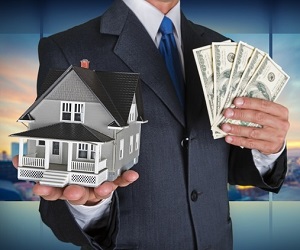 The decision to sell your home can be a difficult one, especially if you do not feel you are getting a fair price for your home. In order to maximize the sale value, follow these simple tips for remodeling and renovation. You would be surprised how much these small changes can increase curb appeal and the overall value of your home.
Create Space
One of the latest trends is having wide, open spaces that create a sense of flow in the home. This could include removing the island from a kitchen that is already full of cupboards or knocking down a non-structural wall. If this allows your living room to be right off the kitchen, then so much the better! An open floor plan is what a lot of buyers are looking for in the current home buying market.
Improve the Landscape
The landscape of your home is the first thing that potential buyers are going to see. It sets the tone for your house and can affect how they feel about the rest of it. For this reason, make sure that your landscape is in top condition before buyers look at your home. This includes pruning shrubs and getting rid of dangerous or dying tree limbs. You can also add trees, shrubs, or flowers to increase the visual appeal of your home.
New Doors 
What is the second thing that potential buyers are going to see? The front door, of course. You would be surprised how much a simple paint job can improve the experience of someone viewing your home for the first time. If you want to go even further, consider purchasing a new door. As you choose, remember that the door of your home can make quite a statement about the personality of the people living inside.
Make Sure the Lighting Is Right
Lighting has the potential to set a mood in your house. There are a number of different options that you should carefully consider depending on the set-up and tone of your home. Some of the potential choices include light pipes, skylights, sun scoops, and more. If you are unsure of what type of lighting will set the right mood for your house, consider speaking to your real estate agent — you might be surprised at the kinds of insights they can offer.
Be Sure Windows Are in Top Condition
The windows of a home can have a profound effect on its value. Windows affect the home's heating and cooling, the lighting, and the overall curb appeal. Before you sell, make sure that you repair broken window panes and consider installing energy-efficient windows.
New Wiring
How old is the electrical wiring of your home? Older systems are not only more dangerous, they are also less efficient. In order to boost the resale value of your home, you can re-wire your home. Do not let an amateur do this in an attempt to reduce costs — that could quickly become a situation where you've traded one problem for another.
Gutter Repair 
The gutters on a house are often overlooked, which can be damaging to the roof amongst other complications. It is in your best interest to have them either cleaned and maintained regularly, and replaced or repaired when needed. Many exterior contractors recommend gutter cleaning and maintenance be done up to four times a year. It is not just about cleaning out the debris cleaned up, but checking for loose or damaged parts.
Selling your home can be a difficult process, but it does not have to be. Follow the tips listed above to be sure that your home is ready to get the most money out of your sale.