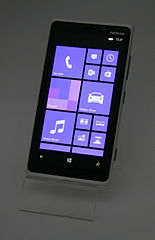 With connection to the internet and a small army of apps, it seems like your smartphone can do just about anything, even help you beat alcoholism. For people who are struggling to quit drinking, every day can be a battle and every little bit can help.
Unfortunately, unless someone is going through rehab, there are constant reminders (and opportunities) of alcohol. Fortunately, there are a number of different apps available for both iPhone and Android users, that puts success and sobriety just a few taps of your fingers away.
How the Apps can Help You Succeed
These apps can work in a variety of different ways. Daily affirmations (religious or otherwise) can help keep you motivated and inspired. Other apps help you to keep track of how much you're drinking, which can be useful if you're attempting to cut back as opposed to quitting out right. For people who attend AA (Alcoholics Anonymous) you can take "The Big Book" with you, wherever you go, which is good when you need a little guidance outside of your meetings. Some apps help to keep you accountable, making your achievements known so that other people can keep an eye on your progress.
One app in particular takes advantage of many of your smartphone's innate capabilities such as GPS functions. The A-Chess app, does just that. The app tracks your phones GPS and sends off an alert if you're getting close to bars and other purveyors of spirits that you might have frequented before you made the decision to quit drinking for good.
The app also asks you questions occasionally to make sure you're on the right track. Answering these questions in a way that causes concern will notify a counselor, who then calls to check up on you. This app also features a panic button that offers both affirmations and guidance for those times when you feel as though you're getting a little too close to the edge.
Do What Works
There are many different paths to the road of sobriety. If you're currently struggling with alcoholism, then it's important to find a method that works for you. For some people it's spiritual guidance. For others, it's a constant reminder of everything you have (and can stand to lose) if you continue drinking. Support groups such as AA can also help to remind you that you're never alone during this journey. What's most important is that you find what works for you. Whether it's one of these methods, an app on your phone or a combination thereof.
Alcoholism is not only a detriment to your health and mental well being, but can also lead to other consequences such as losing your job or getting caught driving under the influence. DUIs, much like alcoholism, all come with serious consequences and are no matter to take lightly. If you feel you have a problem with alcohol, then find what it will take to help you get control of your life again. While sobriety might feel like an impossible feat, with the right methods, it's possible to not only stop drinking but get your life back on track as well.
+Andrew is one of the leading DUI and criminal defense attorneys in both the state of Maryland and the District of Columbia. On his law blog, he discusses Maryland DUI law, has numerous videos on the subject and has been asked to appear on national television to offer his legal opinion on high-profile criminal cases.