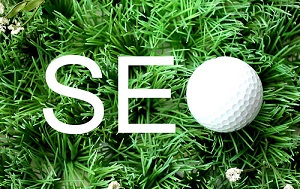 Search engine optimization or SEO is a marketing strategy that involves improving a website's internal and external aspects to improve its chances of being ranked in the top results of a search engine. With majority of consumers using search engines like Google, Bing, and Yahoo, when looking for products and services online, your business risks losing thousands of prospective clients if your website cannot be found in the top 10 of search engine results pages or SERPs.
Which is why SEO is very important for writers who are creating content for websites and business blogs, as well as small business owners who have decided to maintain their website and personally manage their online presence.
Importance of SEO
SEO is not just a set of techniques and strategies implemented to increase website traffic and sell products or services. It is a method, a real science that needs to be learned and mastered if you want to achieve real results. While there are many resources you can read online to learn SEO, enrolling in an online course and earning an SEO certification for your business, will give you the knowledge and confidence you need to effectively implement SEO strategies.
What is Effective SEO
Effective SEO will not only help your business obtain a steadily growing traffic, it will also be instrumental in gaining credibility and trust online, resulting in an increase in the number of your website visitors, RSS subscribers, and social media followers which will eventually translate to an increase in customers and revenues.
As search engines try to serve the most relevant results to online searchers, you will notice that these are constantly advancing their search algorithms which might be overwhelming for beginners who are trying to comprehend the basics of SEO. Even seasoned SEO consultants find it very challenging to keep pace with these constantly changing algorithms. Don't worry, despite the frequent changes, there are basic rules that remain constant.
What You Cab Expect from an SEO Training Course
An SEO training course such as the one being offered by ClickMinded provides vital information, education, and certification assessment so you not only learn SEO, but you also acquire the skills to be able to apply SEO techniques practically. Other strategies you can learn from an SEO course would be web analytics, search engine marketing, social media marketing, email marketing, and affiliate marketing. You acquire the most up-to-date web marketing techniques and SEO as well as proof of your search engine optimization proficiency with an SEO certificate.
SEO Certification
SEO is not just a useful skill, but a requirement for a successful online business. This is why having proof of your SEO expertise is important, whether you are designing websites, selling products or services online, or creating content. An SEO certification shows that you have the knowledge and expertise to provide effective services.
With proper, comprehensive SEO training for an expert, you will be equipped with the right knowledge and skills as well as SEO certification that will make you competent in effectively managing your website or the ones of your clients.
Michelle Rubio is an experienced SEO copywriter and blogger since 2010. She has been working with various businesses, big and small, in the United States, UK, Canada, and Australia. You can see more of her works and experiences in her LinkedIn profile.