The summer is here and your AC needs to be fully functional if you're going to get a modicum of relief during this hot season. Unfortunately, the summer and the winter are the periods when people mostly put their HVAC systems to use.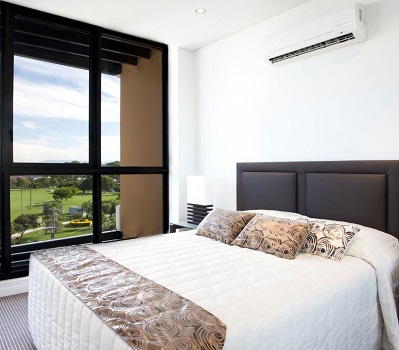 This also means increased energy costs and bills in the mail. The truth is that the HVAC unit in the home often accounts for as much as 50% of the home's energy consumption. However, there are a few tips that can help lower those energy bills, and help you get the most out of your AC unit without affecting the AC unit's output.
Install Programmable Thermostats
During the summer and winter, digital programmable thermostats are your best bet if you want to save costs and reduce your energy bills. These thermostats can be programmed to turn on or turn off the AC at specific times. They can also adjust the temperatures according to set schedules.
So, instead of leaving the AC unit on at night, for instance, you can set the thermostat to either turn off the unit or lower/increase the temperature. Most can have up to six different temperature settings rotating round the clock every day without any further manual adjustments.
During the summer, you can set the thermostat to 78oF when you're away or asleep, while during the winter, you can dial back the temperature by 15o for a few hours when you're asleep or out of the house. All these translate into as much as 15% savings on energy bills every year.
Get the Appropriate AC Unit for the Right Space
Installing an AC unit is usually a commonsensical thing. There's no point installing a central AC unit for a small apartment and vice versa. Your AC unit should be equal to the size of the apartment or space that they will be cooling.
Also, make sure to keep all unused rooms closed while the AC is on. This will help prevent the escape of the cool air. Also, turn on the fans. This will help the cool air circulate even faster.
And when the room is cool, you can increase the temperature by 2-5 degrees while the fan is on. The combination of both is bound to keep you cool and comfortable without jacking up your energy bills.
Transition to Energy Efficient AC Units
If you're still using the old AC types without energy efficiency ratings and are complaining about the energy bills, now is the time to seriously give some thought to getting energy efficient AC units.
You should get those with Seasonal Energy Efficiency Ratio (SEER) ratings between 16 and 21. These conserve more energy while being very efficient. Talk to an AC installation technician like Bobheinmiller.com before purchasing any. They will help you get the perfect unit for your space.
Carry Out Routine Maintenance
You should do this at least twice a year –preferably right before or during the summer and winter. Your AC is just like every other machine. It also undergoes wear and tear and accumulates stuff that can negatively impact its efficiency.
So, unless you're an avid DIYer or have considerable experience with air conditioning units –nope watching how-to videos on Youtube doesn't make you an expert-, you should get a professional AC technician like Bob Heinmiller to do the routine maintenance.
They'll come in clean or change the filters, look around for possible leakages, fix any major problems, clean out the AC's condenser coils and evaporator, check the refrigerant to ensure that it's just right (too little or excess refrigerant is bound to affect your unit's efficiency), tune up your AC unit, adjust your blower devices to allow for proper airflow through the vents and improve circulation throughout the home.
Oscar King is a freelance writer and homeowner who contirbutes aricles and inisght in cost effective home improvements.