First impressions are, as they say, everything. So when, after years of procrastinating, planning and saving, you finally decide that it is time to renovate your house, it is totally understandable that the flooring might not be the very first thing on your mind, but it is important that we accept that your floor is what ties everything together, and it is most likely to be the first thing any of your guests notice.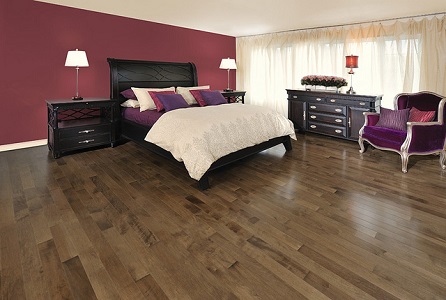 What do you do when you first enter someone's house? Well, many people would ask if they should take off their shoes, and of those that didn't many would be requested to. So where do you look? The floor – you want to know what is special about this floor that it is too good for your shoes. And perhaps, once you've determined the worthiness of the floor, you will continue to inspect the rest of the house.
If you enter a house and the carpet is scuffed and ragged, you might feel a touch safer keeping your shoes on. It sets the tone for the whole house. Even a beautiful house with damp-riddled linoleum is far less spectacular to look at. Why? Because the floor grounds your vision and sets your worth.
The Cost
It's the same story with everything – you get what you pay for. This doesn't mean that you won't get quality unless you spend huge amounts of money. This means that if you cut corners your floor is going to be half the floor you need it to be. It means that a reasonable amount of money will buy you decent quality flooring that sets a tone without stealing the show. It means a lot of money can have your home decked out with beautiful bespoke flooring. It means that your flooring will reflect your choices.
Luxury brands will cost you a bit more, but they will also offer you a lot more in terms of aesthetics, durability and longevity. The way we see it, the entire point of a renovation is to create something new and spectacular to live in. And any company involved in the installation of luxury flooring will likely take a lot of pride in their work. Some even offer extensive aftercare and maintenance.
Can We Deliver?
Ultimately, there are a number of options available to you, but it is important to consider what is important to you and what kind of impression you would like to make with your flooring. It is estimated that you can get wooden flooring anywhere from £12 to £145 per square metre if you don't mind doing the labour yourself, but with labour, you could pay anything up to £800 and beyond.
So, when you start your renovation and you're budgeting for your floor, remember what that first impression is worth, and how your floor can stand the test of time.
Joe Bishop is the director of William Beard Flooring, a luxury hardwood flooring specialist with over 11 years' experience in working with timber flooring and is a highly skilled installer and restorer of wooden floors.