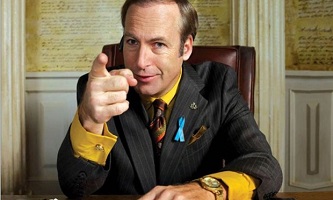 Lawyers have been around for a very long time. Laws and regulations have been formed and altered over the years, to serve the people and protect them. Keeping a state of peace in society and giving a voice to those who need to be heard, giving people their rights in the courtroom.
However, what are the qualities that end up making a good lawyer? The difference between a good and great lawyer is fine, but at the end of the day a client will go to the more promising one, preferably with a well known firm. Solo law practitioners might be easy on the wallet, but they are not experienced in a certain field of law. Since they are well versed in all forms of law, it becomes difficult for them to focus all their attention on a certain law.
To become a good lawyer, there are a few characteristics that are predominant in a good lawyer and some of them are as follows:
Analytical Skills – A lawyer must be capable of taking a large amount of information and analyse it. As a lawyer, it is important to comprehend and make sense of everything that is given to them to read and find ways to move the case in their favour. They have to go through a vast volume of information, so their thinking needs to be quick.
Creativity – A lawyer has to make compelling arguments in court, all based on fact. Their clients pay them to win them the case simply through their powers of persuasion. Therefore, coming up with arguments and logic that moves the jury is a crucial part of a lawyer's job.
Excellent Research Skills – The legal profession asks for excellent research skills on the part of the attorney. There is nothing that helps a court battle better than research and knowing exactly what is going on. Research about laws, about the situation, about everything related to the case, will give the lawyer a good idea of what to expect and how to form his or her argument in court.
Good Interpersonal Skills – It is important that the relationship between a lawyer and paralegals is good. Developing a good working and trusting relationship will benefit both parties and give them a winning chance because of the argument they form
Good Logic Skills – A great lawyer must have good logic skills. They have to think fast and play with logic so that their argument is better formed than the opposition. Defeating the rival attorney will require excellent manipulation and use of logic.
Persistence – A case involves a lawyer who is persistent in his arguments. He or she needs to work long hours and stay dedicated to their client's needs. Giving up is not an option and a great lawyer will know this.
Complete with excellent writing skills, reading skills and the ability to make sure their clients' needs are met, a good lawyer is an excellent asset to have. Famous and prestigious law firms value lawyers who knew what they are doing and hire them based on these factors.
Arthur Gale is one of the leading authorities on legal journalism. His work as a paralegal has allowed him to get in touch with the best law firms, like DJP Solicitors, and report on their performance as attorneys.