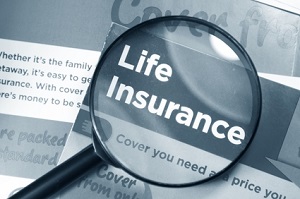 Say the phrase 'life insurance' and must people will immediately think that this is something that pays out when you die, full stop. This is not particularly the case, however, as life insurance covers an exceedingly extensive range of products to meet the many unique needs of the population.
That is why, when you are looking for this type of cover, it is important that you compare life insurance products to ensure you get the most appropriate solution for you.
Here is a selection of the different types of life and associated cover available …
Decreasing Mortgage Term Insurance – this is designed to clear the balance of any outstanding mortgage amount, so those left behind keep a roof over their heads. The amount that pays out decreases in line with your outstanding mortgage balance.
Whole of Life Insurance (or Assurance – as this is assured to pay out) pays out whenever you die and could be used to leave a lump sum payment to your beneficiaries to use how they please. If you have a whole of life insurance policy written under Trust, this reduces your family's inheritance tax liabilities, so they get more money.
Term Life Insurance. This pays out a fixed amount if you die within a certain time frame. Policies typically run for 20, 25 or 30 years. Once the term ends, the policy lapses. People use this type of policy to provide a lump sum in the event of their premature death. So, it could be used to to clear any mortgage balance, for children's education fees, or simply to give financial security after you have passed.
Over 50s life insurance. This pays out a fixed amount when you die – as long as you are still maintaining your insurance premiums at the time of death. The sums insured for this type of policy tend to be smaller than with other policies – typically amounts of £5,000 are not uncommon. These have guaranteed acceptance and no medical is required. These types of life insurance may be suitable for someone who has less than perfect health and who wants to leave a cash amount when they die. These are also promoted as a way of helping your family with your funeral costs.
Income replacement cover. While this is not a life insurance policy, it is often sold alongside it, as a way to protect your finances should you become unable to work due to forced redundancy, illness, accident, disability or extended sickness. Basically, anything that prevents you earning an income.
Critical Illness insurance is an element of protection that is often added to life insurance policies. This pays out a tax-free lump sum if you are diagnosed with a critical illness (such as certain cancers, heart attack or stroke etc.). The idea is that you can use the money however you wish – maybe to continue meeting your monthly bills while you recover, or to pay for adaptations to your home if required.
Funeral Plans. While not life cover per se, these guarantee to pay all your funeral costs, whenever you die. You pay an agreed amount, either in monthly instalments, or a one off lump sum, in to your plan. While the cost of funerals is currently rising more than the rate of inflation, this ensures that all the costs will be covered, no matter how much you have put in to the plan.
Life insurance can be a complicated product to understand. Hopefully this brief article will give you food for thought on the importance of comparing life insurance policies so you get the most suitable solution for your requirements.