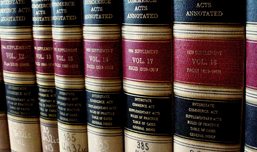 All director disqualification orders are granted in accordance with the terms held in the Company Directors Disqualification Act of 2006. The 1986 version of the act outlines a number of sections in which a director can be disqualified and the Act of 2006 is also said to have an influence.
The 2006 Act, as an example, indicates that a duty of a director is to make sure that annual returns of the company are placed with Companies House. If this act is not carried out, it could be a cause for a Disqualification Order.
The disqualification order will indicate how long the disqualification is in place for, because not every disqualification lasts for the same amount of time. The period of time related to the disqualification will normally depend on how severe the offence is and there may also an influence depending on whether the case would trigger criminal proceedings.
It should be made clear that a director disqualification order is distinct from a disqualification undertaking. These undertakings were brought into being in 2001, and while they carry the same effect as a director disqualification order, there is no need for court proceedings to have taken place. It is possible for the Secretary of State to have received an undertaking directly from a director.
While the main effect of having this undertaking or disqualification order imposed on you is being prevented from acting as a director for the duration of the punishment, there are other implications it is important to know about:
It is not possible for a disqualified director to become a company liquidator or act as an administrator
It is not possible for a disqualified director to receive or manage a company's property
It is not possible for a disqualified director to become involved in the management of a company or the formation of a company
Consequences of breaching the Company directors disqualification act 2006
If a former director act in a way opposed to an undertaking, disqualification order or even an automatic disqualification, without having the express permission of the court, they will be deemed to be guilty of an offence. This is punishable in a number of ways, including:
A punishment of up to 2 years in prison and/or a fine
A summary conviction to a sentence of 6 months and/or a fine, pegged at the statutory maximum level
If a corporate body is found to have acted in a way opposed to a disqualification order, and it can be shown that an individual has contributed to this offence through either neglect, connivance or consent, it can be shown that both parties will be held liable.
A person who has acted in a way opposed to an undertaking, disqualification order or even an automatic disqualification, or who has acted on the instructions of a person in a similar person, can be held liable for the debts held by the company.
Other effects of the Company directors disqualification act 2006
Anyone that is subjected to this style of undertaking or disqualification order will also find that they are disqualified from acting as:
A school governor
A charity trustee, unless they have been provided permission from the Charity Commission for England and Wales or the court
A member of the police
A pension scheme trustee without prior leave from the official Regulator
A director, committee member of trustee of a registered social landlord
A member for the council for Healthcare Regulatory Excellence
On behalf of various health commissions
On behalf of various social care bodies
As a member of certain professional bodies
It may be that some memberships require the individual to inform the body of their disqualification, which could lead to implications about their membership.
Hopefully you will never need to worry about the full impact of the Company directors disqualification act 2006 but it is definitely something that business people should be aware of. This can act as a great deterrent against acting in an improper manner because the penalties can be quite severe. While there are many reasons for firms to go under and for people to face an investigation for their conduct while as a director, the nature of the Company directors disqualification act 2006 should ensure that these hefty punishments are only imposed on people that deserve them.
Andrew Reilly is a freelance writer with a focus on news stories and consumer interest articles. He has been writing professionally for 9 years but has been writing for as long as he can care to remember. When Andrew isn't sat behind a laptop or researching a story, he will be found watching a gig or a game of football.