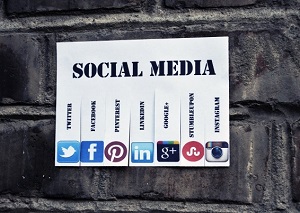 When running a law firm, most people will understand, quickly, how difficult it is to find and new clients. Now, traditional methods such as the phone book and television work to an extent; however, when looking to find new clients without spending too much money, one should use social media.
With that being said, here are the top five benefits to using social media to market a personal injury law firm.
Cost:
As mentioned, traditional methods, while effective are often extremely expensive. In fact, one can spend thousands of dollars on a radio or television spot only to see but a trickle of customers. Now, most do not understand that they have other choices that will yield better results. With social media, a law firm can, without spending much money, attract a broad audience. In fact, without spending a dollar, a lawyer can set up a social media page and start gaining followers from day one.
Easy:
Many marketing strategies are hard to run. This makes it difficult for a layperson to communicate effectively with current and potential clients who may need legal services. Fortunately, with a Facebook page and Twitter feed, a law firm can communicate with people without trouble. This is a distinct benefit to other methods as attorneys are busy and do not have time to develop a complicated marketing strategy.
Viral:
When a page gains plenty of followers, it can go viral. When this happens, the law firm can see an explosion in traffic and will have an easy time gaining new clients. Now, this will not always be the case, but it often is when a law firm takes the time to communicate with visitors and offer value to potential clients. Without a doubt, when a page goes viral, the owner of a business will have more customers than he can deal with and will usually have to hire new employees.
Everyone:
When looking to sell a product or service, many companies have a hard time knowing where to find their clients. This is often a difficult problem that leaves many marketing professionals stumped. Fortunately, when looking to market a law firm, one will not have difficulty when they use Facebook. In reality, almost every adult uses the social media site every day.
Furthermore, people access the site with their tablets, smartphones and work computers. This allows a smart attorney multiple opportunities to find new clients who need legal services. Remember, when marketing to the people directly, one can have a great chance of success without wasting valuable time and money.
Complement:
Most lawyers have a website where clients can visit and learn about available services. While this is obviously an excellent start, one should do more to have an online presence. With a Facebook and Twitter presence, a law firm can complement its online presence and communicate with clients on multiple fronts. With this, one can post on Facebook and link it to their website and gain more interested customers.
Simply put, most visitors will expect a comprehensive online presence as most companies now aim for this. When understanding, and taking advantage of, social media marketing, a law firm will see a solid return on investment. Luckily, one can run a campaign and gain customers from the first day with little effort.
Christopher Steven is an avid blogger from Tulsa, Oklahoma who is passionate about encouraging safety for all communities while working with the Gorospe & Smith Tulsa Car Accident Lawyer Law Firm in his own community to educate and promote safety and accident prevention.