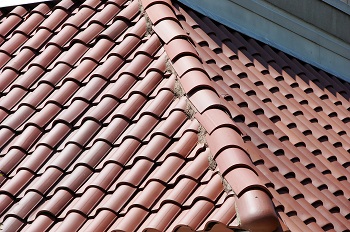 Shelter is one of the top primary needs that we require as human beings and the expression that best describes this statement is "having a roof over your head". A house, and especially a good roof system, provides us with a sense of security and safety against the dangerous weather patterns and climate changes.
For many of us, the house is our prime investment and our main refuge when the weather is extreme. We constantly try to improve, recondition, and make our home more comfortable for ourselves and our family. The best and most effective way of doing this is to ensure that the roof is in top condition.
Every roof, regardless of its materials, type of construction, or age, must be thoroughly checked for leaks, damages and other issues at least twice a year, preferably during spring and fall. In addition, depending on certain factors and the materials used, most roof systems must be entirely replaced after 20 to 50 years to ensure that the house is protected against the elements.
While this procedure is costly and time-consuming, the long term benefits far outweigh its initial costs. Your house will be better protected, will look better and will be more comfortable for years to come.
Here is a list detailing how often you should replace your roof, depending on the materials used and the type of structure:
Rock roof system
Rock roofs are some of the most inexpensive roofing solutions available, and they are recyclable, further reducing re-roofing costs. The roofing specialist will complete the work in a shorter time because the insulation and other layers do not have to be fixed to the roof structure with sealants and adhesives. The simple rock roof system only employs a substrate of rocks or gravel with a diameter of one inch, coupled with ballast.
Some newer rock roof systems employ a different stratification, including garden soil as a top layer, or roof pavers, that ensure simple cleaning. This type of roof system is especially easy to maintain, mainly because it allows people to walk on it without further safety equipment required. Because the rock roof system is sturdy, reliable and resistant to external factors, you should consider replacing your rock roof system only after 40 years.
Composite and  asphalt shingle roof systems
Composite and asphalt shingle roofs are the traditional roofing solutions for homes in the United States. The shingles are fairly easy to install, inexpensive and can easily be replaced when needed. It offers a good protection against common weather patterns and has a medium life span if proper care is ensured. A major downside to this type of roof is the fact that composite and asphalt shingles tend to become loose and lose their wind and rain protection ability. The material can suffer from sun damage, fungi, mold, mildew, insects and other various external factors. These are some of the main signs that your roof must be replaced as soon as possible. Typically, most composite and asphalt shingle roof systems should be replaced every 20 to 25 years.
Wood and shake shingle roof systems
This type of roof system is mainly employed in mountainous areas, mainly because it lends a better appearance to the home. Wood shingle roof systems are somewhat more expensive than other solutions, such as asphalt shingles, but they last longer. Having a lifespan of 30 to 35 years, this type of roof system is sturdy and can easily be checked for leaks and damages. Significant damages to look for are splinters, wood rotting, fungi, mold, and insects. These signs show that you must consider a complete roof system replacement.
Clay tile roofs
One of the most attractive roof systems, clay tiles are usually found in drier areas of the country. They have a long life span, often exceeding 50 years when properly maintained, and they add and elegant touch to every home. While the initial installation cost is usually high, the roof requires little maintenance, repairs or fixing. Some of the most common signs of damage are broken tiles, mold growth or leaks.
The author, Flaviu Mircea, is a proud homeowner who sometimes blogs about the ways he maintains or improves his home on a day to day basis. When it comes to the roof however, he knows to consult with professionals, and highly recommends those needing roof replacements or inspections turn to ReRoof USA. You can learn more about Flaviu on Google+.