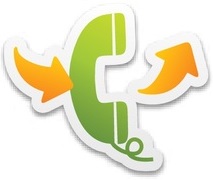 When business picks up, it can seem like you spend the majority of your time calling people back, putting people on hold and chasing up voicemails to keep on track of your customer and client relationships. However you don't need to hire an extra pair of hands to help deal with your incoming calls; whether you're a small start-up or a growing business, inbound number services can ease the burden of communications and make your brand look more professional.
Manage Your Incoming Calls
Telephone conversations are a major form of communication for business, but managing the stream of incoming calls throughout a day can be hard work. Inbound call management can provide a range of services that will make answering, monitoring and chasing your calls much easier. Record conversations for future reference, and put callers in a queue if you are engaged when they try to contact you, to improve your customer relationships and stay on top of your communications in a professional manner.
Data & Statistics
Inbound call services will be able to track and log your calls throughout the days, weeks and months, to help you gain valuable insights into things such as the location of your callers, peak times to have staff on the phones, and the kind of things that your customers are calling about. What's more, the system will retain the numbers of the people who have called you, so if a call is dropped or you want to chase a lead, it's easy to do so.
All of these features combine to ensure that your business can before more efficient, whilst helping you refine your services in the long run to provide the best possible customer service to your valued clients.
Maintain a Local Presence
If you're moving onwards and upwards from your small local office to a more nation-wide presence, it's essential not to lose that friendly face that drew your first customers to your brand. By using virtual number services, you can keep your local numbers and transfer them to your other offices around the country. And when you come to move, you can save bureaucracy by keeping the same numbers, wherever your new location.
However if you would prefer to embrace the appearance that your company is a large, professional organisation, inbound numbers such as 0800 will help to establish your brand as such. These numbers also tend to be easier to remember, perfect for advertising campaigns where you want to encourage your target audience to get in touch with your company.
With so many benefits of switching to virtual incoming numbers and call management for your business, such services are a valuable investment for small and big business alike. Do your research to find a reliable provider of inbound and virtual numbers, and see for yourself how your customer service offerings become more efficient, professional and easy to stay on top of and this has got to be good news doesn't it.
Article written by kelly Gilmour-Grassam, a freelance copywriter from Yorkshire. You can follow her on Twitter @KellygGrassam. This article was written with help from Option Box.