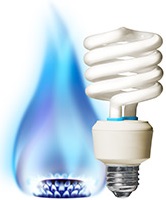 The time it takes to switch your gas and electricity supplier is to be cut from five weeks to two and a half weeks following the success of a campaign by independent energy provider First Utility. The gas and electricity supplier plans to achieve a 24-hour switching target and has received support from Energy Secretary Ed Davey and regulator Ofgem.
Customers joining First Utility from November 10th onwards will benefit from faster switching times – meaning cheaper gas and electricity prices are in reach quicker than ever. Customers moving to First Utility save £213 a year on average, with the supplier offering some of the nation's cheapest utility tariffs.
"Faster, easier switching will encourage consumers to go energy shopping and get themselves a better deal." says Ann Robinson, Director of Consumer Policy at uSwitch.com. "Now is the time to take control of our energy bills by using less, wasting less and paying less, so keeping warm this winter will be more affordable."
According to Ofgem, 40% of households have never switched energy provider despite the savings offered by cheaper utility tariffs after comparing gas and electricity deals. However, new research commissioned by First Utility shows that 70% of UK bill payers would be inclined to switch gas and electricity supplier if the process took less time and effort.
First Utility's research shows that 41% of bill payers think switching gas and electricity supplier should take one to two weeks, while 46% think it should take less than a week. By comparing gas and electricity prices and switching provider, consumers can make significant savings on their bills, especially now competition is being freed up in the industry.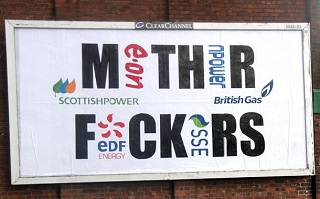 With the Big Six energy suppliers – British Gas, npower, EDF, SSE, Scottish Power and EON – currently under investigation by the Competition and Markets Authority (CMA), the consumer is increasingly benefitting from lower electricity and gas prices. The large suppliers are finally passing wholesale savings onto their customers and many are choosing to switch to cheap utility tariffs offered by smaller suppliers, which now hold a 9% share of the energy market (up from 3.1% in 2013).
All gas and electricity suppliers must make switching a quicker process by the end of the year, with First Utility and SSE leading the pack. The quicker switch process includes a statutory 14 calendar day cooling off period (as mandated by EU law) and as few as three working days to finalise the switch.
Ed Davey, Energy and Climate Change Secretary, said: "I wanted to make it faster and easier for people to switch so they can save money on their energy bills – First Utility's 'Fix the Switch' campaign has helped make this a reality. My long term ambition is still to get to 24-hour switching, but halving switching times means we are moving in the right direction, and people can start saving sooner."
To make sure you're getting the best deal on your home energy, compare gas and electricity prices and assess whether you could benefit from switching supplier before winter.
Ronald Hurk works for a well known energy provider and enjoys blogging in his spare time. He often provides insights and advice for consumers looking for savings.