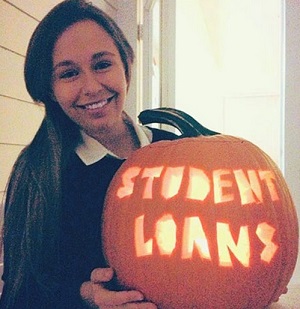 Halloween brings a variety of treats every year, to fun-filled costume parties, spooky Trick or Treating and finally the biggest scare of them all, the run up to Christmas. This time of year can always be a bit frightening, especially if you have a low income and are struggling to manage your finances, in preparation for the biggest holiday of the year.
There is no need for you to worry though, there are options to help see you through this harrowing time. Loans and credit cards can act as an excellent source of finance, if used properly. You may have heard people tell ghost stories about the horrors of loans and credit, but this misunderstanding of them comes through not knowing how you use them.
This article will briefly explain how both loans and credit cards work, so you can unmask that terrifying goblin.
What is credit?
In simple terms, credit is an arrangement to buy services and goods now and agree to pay at a later date. It can come in many forms from credit cards to loans, mortgages and overdrafts. When applying for credit, you are given monthly repayment dates and interest for using the credit is added on top , you are notified of this in a monthly credit card (or loan) statement.
Loans act differently in that you request to borrow a certain amount, unlike cards where the limit is decided by the lender, which is borrowed for a period. Like the credit card, interest is added on monthly when making the payments.
There are three types of loans to be aware of: secured, unsecured and mortgage. Each one is generally used for big purchases such as financing a car, buying a house or to fund students.
The unsecured loan, also known as a personal loan, is supported by your credit report and history. A lender will make their decisions based on your ability to manage credit. An unsecured loan is not backed by any collateral, which means the lender is taking a huge risk is providing the capital. This means that while the amount can range from £2,000 to £10,000, the interest rate is extremely high.
A secured loan is the opposite, it requires collateral such as a car or property to be held as security against the loan, and so in the event of a default payment, the lender may take it to cover the payment.
How can I manage credit?
While it is all well and good knowing which type of credit will benefit you, the mistakes with credit come from not knowing how to use and manage it. As mentioned above, when applying for a card or loan, the amount you repay and in most cases the time you repay, are discussed during the application process. When payments for any form of credit are missed, there are penalties pay. For cards and personal loans, this is in the form of charges each month and eventually leads to default notices if the missed payments continue.
So the key to using credit effectively is ensuring that payments are made on time. A solution for this would be to arrange a monthly direct debit to guarantee the payment is made and sent.
A huge danger is missing payments which results in defaults is that it can have a negative effect on your credit rating, which will affect a lenders decision to provide you with credit in the future.
If your credit score has been affected by bad debt management, your score can be repaired. Through financial product specialists, they can help provide efficient solutions to help you when having financial troubles.
Following this brief guide will help make loans and credits less fearsome. You can use the knowledge to start financially planning for the upcoming holidays. You will be able to enjoy your fright fest Halloween with ease, knowing that the spooky maze of loans and credits can be easily traversed.
Bill Turner is a technology guru and entrepreneur. He is a free-lance writer who specialises in guest blogging. When he's not marathon training, you can find him strolling the beach front.