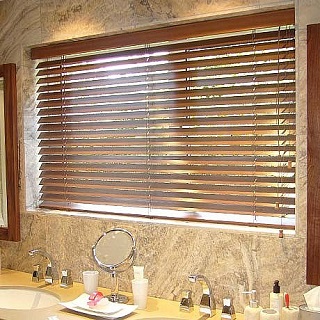 When giving your home a makeover, you should consider how you can reinvigorate the style of your windows. They act as view point to your houses outside surrounding, so they essentially can become a focal point of the room. One option to add some pizazz to your windows is blind installation. Installing blinds is a simple and sophisticated solution to add an effective makeover treatment for your windows.
However, you need to consider the options when it comes to blinds and to make sure the ones picked add style to your home. The following is a guide to assist with your decision to buying and installing new blinds.
What type of blind?
When choosing blinds, you can select the four types available on the market. Each type will add something different to your windows.
– Venetian blinds
These are the most common blinds. Venetian blinds are made of thin slats manufactured from plastic or vinyl tied together with strings. A cord is used to raise and lower the blinds and features a stick, or wand, to adjust the position to fine-tune the amount of light let through.
– Roman blinds
A roman blind consists of one sheet of fabric, plastic or natural materials which is raised or lowered using a cord. The only downside to this type of blind is you cannot adjust the amount of light they let in. They form soft pleats when raised and hang flat when lowered. A variation of this type of blind is the roller blind, which includes a sheet of fabric fitted round a tube of plastic and can be lowered using a cord.
– Vertical blinds
Vertical blinds are made up of wide, vertical slats that hang on a track. The cord pulls the slats to one side and a stick can adjust the position to regulate the amount of light allowed in. Vertical blinds can be custom made to fit the window exactly. These types of blinds are best suited for French or glass sliding doors.
– Honeycomb blinds
Made from two layers of fabric which fold into one another when they are raised up. They get their name from the cross section of the blind when lowered which resembles a "honeycomb". A disadvantage for this type of blind is they cannot completely eliminate sunlight.
When choosing a style, you need to consider the pros and cons of each one. For example, with Venetian, they are a common and inexpensive solution to adding style to your windows, but they can be easily damaged which can be a nuisance when you need to constantly repair. While Vertical blinds are suitable for glass doors, they have limited applications when it comes to functionality, they are ideal however for large spaces of glass in the home.
You may want to consider using a variety of different blinds in each room around the home. Each style can have a different effect on the interior, so choose carefully and consider the type of room they will be used in. Blind specialists can advise on the best type of blind to suit your home, along with different styles and materials to enhance their look.
By Harry Price
Harry Price is a multi talented writer who lives on the south coast with his wife and 3 dogs.  They all enjoy long costal walks on windy days.