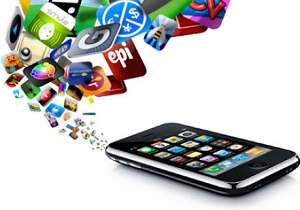 Since Apple released the first iPhone, smartphones sales have continued to soar each year. Smartphone users nowadays have so much to choose from other than Apple's devices. Buyers can opt for Android, Blackberry or Windows powered smartphones. With many brands in the market, these gadgets have become more affordable. The use of smartphones has further gone up due to the wide range of mobile apps that are now available.
Today, there are mobile applications for just about anything. These apps help to solve everyday problems, entertain users and do much more. Because of the huge demand for mobile apps, many people are trying to capitalize on app development with the hope of making big money.
Creating an app can be a good investment. But, how profitable is mobile app development? To answer this question, it is important to consider the following factors, and especially if you are thinking about creating a mobile app for profit.
Consider What Type of App You Want to Develop
There are many types of mobile apps. Terms such as native, hybrid and web are usually used to differentiate the various types of apps. From a moneymaking perspective, however, we can categorize mobile apps in two groups. There are apps solely meant for generating income and those developed for branding.
With the first category of apps, developers make profits in either one of two ways. These apps can be sold directly to users. Alternatively, developers can generate income through in-app advertising or subscriptions. Premium gamming applications are good examples of mobiles apps developed purely to create income.
Mobile applications created for marketing or branding make profits if they generate leads and bring in more customers to a business. In this case, profit margins will depend on the value preposition of the business and the number of people the app is able to target. When it comes to mobile apps designed for branding, it is important to have a system that measures app success. With an app performance system in place, one can determine the return on investment.
App Development and Marketing Costs
It is important to note that the cost of developing and marketing a mobile app should also be considered, as this will have a direct impact on the overall profit margins.
The approach used to build an app can pretty much increase or reduce development costs. For instance, native apps run on one platform only. This calls for multiple versions of the same app to support different mobile operating systems. Of course, this can increase development costs, but native apps do have their own advantages as well. On the other hand, cross platform apps are often deemed as a cost effective option despite the fact that deploying them effectively can be a challenge.
If you intend to develop and app and make profits, make sure to consider all the points mentioned above. Most importantly, deliver value to users and people will use your app. It may be wise to talk with a professional app developer who can help you budget and make reasonable income goals.
For more than 5 years, Campbell Young has been following trends that affect the mobile app industry. She loves to share her passion for mobile apps through writing. If you want to partner with an experienced app developer, Campbell invites you to visit this website.