When starting or managing a retail business, there are many concerns to be met, one of which is how to make the business stand out from the rest. One important aspect of the retail industry that is often overlooked is the creative use of point of sale displays to create good visual presentations in stores.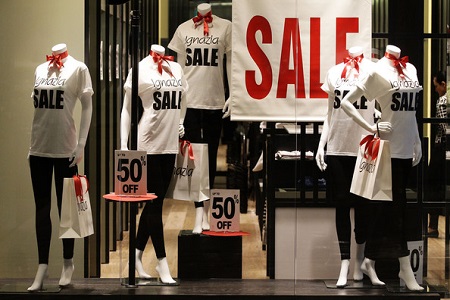 Point of sale displays are usually located near the checkout counter and are used to entice customers to make more purchases than they originally intended to. For every retailer, getting the point of sale displays right is crucial as it can help heighten sales and encourage customer loyalty.
To make this crucial displays stand out, retailers can put the following tips into practice.
Connect With Customers
Successful retail entails connecting with customers and the same concept should be applied when it comes to designing a point of sale display. Knowing the age and gender of customers and understanding their passions can help convince customers that they need the product being sold. This can be done by establishing an emotional connection with customers through the point of sale display.
Use Eye-Catching Designs
Conducted studies show that about 76% of buying decisions are made once a customer steps inside a store. Beautiful and enticing sounds and sights capture the eyes and send signals to the brain, which are converted into buying impulses. Therefore, by simply using beautiful designs and bold and appropriate imagery, a retailer can draw customers in and increase sales.
Say More With Less
It is wise to carefully plan out the space in the point of sale area before setting up any type of display. It is vital that the space does not become too cluttered or crowded as this can make customers uncomfortable and discourage them from making a purchase. Point of sale displays should give as much as possible information regarding the products on sale, using very few words.
Take Advantage Of Technology
Making use of technology in the display area is a great idea. It saves a lot of space and offers a fun experience for customers. Gadgets such tablets and touch screen phones, can store so much product information and are also a more entertaining point of sale display than a signage. Aside from catching the attention of customers and encouraging them to make purchases, touch screens are interactive devices in which customers can leave feedback. This feedback can help retailers better serve the customers as well as implement strategies that will lead to more sales.
Integrate Displays And Checkout Area
A point of sale display is a specialized form of sales promotion but it can also be turned into a store's checkout device. This is possible with stores that use intelligent EPOS systems, which have touch screen self-service checkout gadgets. Promotional offers can be displayed on the screen for customers to see as they pay for their purchases.
Creating a great point of sale display is an intricate process that requires a deep understanding of the customers, great design skills, layout planning, and an eye for detail. The above tips can be followed while setting up point of sale displays.
Kenna Campbell has worked in the retail industry for many years and loves to write articles that help retailers achieve their maximum business potential. If you are interested in purchasing state-of-the-art, high-performance EPOS systems, Kenna suggests you to check this website.