Before looking at the misconceptions tied to bridging loans, you need to understand what a bridging loan is.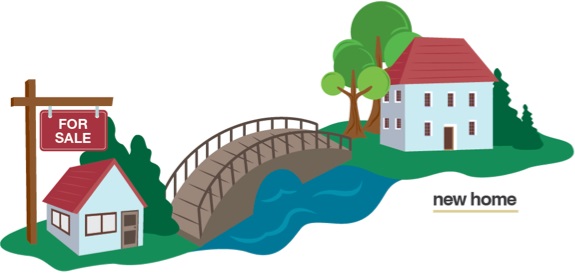 A bridging loan is a sum of money lent by a bank or lender to cover a period of time between financial transactions, such as buying of a house or selling of another. Not only are they aimed at helping people complete a sale of a property before selling their existing one, but they can also act as a short-term help in a dire financial situation. It can be an extremely useful asset to have in certain circumstances.
Although using loans does come with its challenges, there are also a few common misconceptions that can put people off using them. Understanding these can help you make a clear decision in applying for a bridge loan.
– "Your credit history will not be checked"
As with most financial products such as credit cards and standard loans, the lender will want to know how well you manage debt. They will check your credit history to ensure that you are able to pay it back. However, this does not mean your credit report has to be perfect, as most lenders will still accept a request, but possibly for less than the required amount. In other words, your application will still be carefully considered.
– "It should only be used as a last resort"
A bridging loan should NOT be seen as an emergency loan, i.e. to be taken out as a last resort. Bridging loan lenders can offer the loan as a first resort, in the event that a high street lender cannot provide the much needed capital at short notice. It is considered the first port of call when you need the money quickly to cover a short period between transactions.
– "They are more expensive than a standard loan"
While the rates are considered higher, you also need to take into account the time frame which you need the loan for. As long as you use the loan within the intended period as short term credit, they do not become too expensive. Many bridge loans only run over a few months, so the rate is slightly reduced As a bridge loan is designed to be a short term loan, as long as you pay it back in good time, the rate can still be competitive.
– "They are only limited to property"
As mentioned at the beginning of the article, a bridge loan is not only limited to property. It is a short term loan, which means it can be used for personal reasons such as financing a car lease or to help with renovations on a house.
Bridging loans, if used correctly, can be an extremely effective source of capital. Clearing the misconceptions should help in deciding whether a bridge loan is a good solution for your personal circumstances. As with most financial products, you should shop around for the best rates to get the best deal. Most companies can also provide loans for commercial reasons and some for customers with adverse credit history as well.
By Harry Price
Harry Price is full time writer who lives in a small costal village with his 3 dogs and his wife.  Their favourite past time is taking the dogs on long walks by the sea.