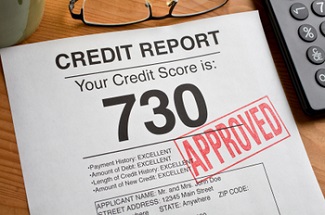 It can happen to the best of us; you apply for a loan or credit card and it comes back saying you have been rejected. You are unsure why, so you look at your credit score to see what the issue with it is and you have found that your excellent credit score has gone from 720 to 400.
You can feel worthless and think that your score is a reflection of you as a person. It is important that you break away from that train of thought and realise that you can improve your credit rating. This will increase your chances of getting better credit offers.
To help you rebuild your rating, as well as your own self-esteem, there are some suggestions below that you should follow.
– Knowing is half the battle
You should first understand why you received negative hits on your rating and why you have been rejected for loans or cards. Use a credit report to get an idea of what happened. In some cases, if you have only been rejected once, it might be because you do not fit the company criteria for that card. Using the knowledge from your report will allow you to work out a strategy for getting your rating back on track.
– Secured credit cards
These cards require a security deposit, so they are easy to get. Managing them efficiently will ensure that you get the deposit back when you close the account. The grantor should report any payment history to credit reference agencies, so they know that you are starting to build a credit history.
– Stop making applications
If you have had a rejection, it may be tempting to keep applying, but this can in fact damage your rating and void the efforts you have been making. Lenders will interpret the amount of applications as a sign that you are desperate for credit and will reject you. Rejections will act as a strike against your rating.
– Dispute any mistakes ASAP
It can happen, something will appear on your report that is actually a mistake. The problem is, this still counts against your rating. If you find an entry that it isn't correct, you should dispute it as soon as possible. Report the error to the credit agency as it can be rectified to reflect on your rating.
– Pay off any current credit
This is an effective solution to start rebuilding your credit history. If you have any credit cards, start by paying them off on time, and try paying off more than the minimum. Once you have paid off a card, avoid closing it. This will benefit your score if you have nothing on it, or if you pay it off in time.
A credit history can be easily rebuilt, whereas your confidence may not. Ensuring that you motivate yourself to improve your credit history will benefit you in the long run. Make sure that you access your credit report on a regular basis and if you do not have one, there are many agencies that can provide free reports.
By Harry Price
Harry Price is a fulltime writer who lives on the south coast.  He loves spending his free-time, walking his dogs or socialising with friends.