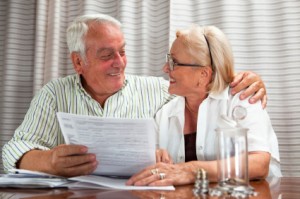 Are you planning an early retirement? If the answer is yes, then you should give a thought to the question of affordable health insurance before you make your final move. People who retire early always find it difficult to get affordable health insurance. If you fail to find affordable health insurance then your only option will be Medicare and that too only after you have turned 65.
Until January 2014, it was almost impossible for early retires to find affordable health insurance if they had a pre-existing medical condition. But now the new Affordable Health Care Act has changed the rules of the Health Insurance Industry. According to the rules of the Affordable Care Act, health insurers have been barred from denying coverage to anyone based on his/her pre-existing medical condition. It also specifies a limit on the amount that an insurer can charge older buyers. For example, starting from January 2014, premiums for a 64 year old person cannot exceed three times the amount paid by a 21 year old customer.
There are other options too that early retirees can explore. For example they can choose to have retiree health coverage from a former employer (not all employers provide retiree health coverage and even less employers provide it to early retirees) or they can get coverage through their spouse or partner. If you are someone who is close to his/her 65th birthday then we suggest you extend your health insurance with COBRA after you have retired.
Even though COBRA is not a permanent solution, still it will keep you covered for a period of 18 months during which you can find an alternative. The importance of extending the health insurance through COBRA can be understood with a simple example. What if you were undergoing some major treatment that was not covered under the new policies? In such a case, extending the coverage through COBRA will act as a breather and will save you a lot of money.
Before you make any final decision regarding the purchase of a health insurance plan, you should get an estimate of your present income. According to the Affordable Health Care Act, if your total income i.e. your income from all sources including your pension, is less than 400 percent of the federal poverty level then you get eligible for receiving tax credits.
For example, if your total annual income is $30,000 and you pay $5000 in premiums annually then you can get tax credits worth $2,500. However not everyone receives the same benefits, it actually depends on your age and the state you live in. Another point to note is that you will receive tax credits only if you buy health insurance from your state exchange.
In order to clear all the doubts regarding the subsidies that you are eligible for, you can visit healthcare.gov or dial the toll free number for customer support. You can also use the online tools available at healthcare.gov to get an estimate of the premiums associated with different health insurance plans.
This article was authored by Sam Nelson. Sam is regular blogger and he often writes about health insurance policies. His articles are well known for being accurate and informative. Sam is licensed with over 40 major health insurance companies to provide you with affordable health insurance plans.