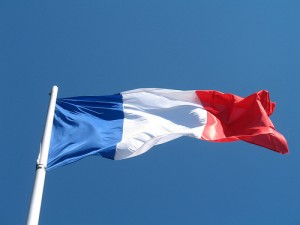 Employees across Europe are now working longer hours than ever. After all, we've got to find some way for the EU to recover from the recession. But in France it's a very different story, as staff working in the digital and consultancy employment sectors now have the legal right to ignore telephone calls and emails they receive from their bosses once they are away from their offices after a day's work.
The time for this blackout on company calls has been set at 6pm onwards; the result of a series of new legal reforms initiated by France's socialist President Francois Hollande.
These changes mean that staff will be under no obligation to check their phones outside of the 35 hour French working week which the French Socialist government instituted back in 1999. It also dictates that employers cannot initiate any form of punishment on employees for practising this new right. This decision has been made as part of a recent agreement made between the French federations of employment and the trade unions which exist as part of the digital and consultancy sectors of French business.
Michel de la Force, the chairman of the General Confederation of Managers, has explained the legal position on these recent changes: "We can admit extra work in exceptional circumstances but we must always come back to what is normal, which is to unplug, to stop being permanently at work.'
These rules differ from the employment law held by other EU countries, and unsurprisingly these nations  countries have accused the French government of creating a lazy law that will hinder France's economic contributions to the continent. And this is by no means the first time that the French have been on the receiving end of this kind of criticism, as they previously suffered a political backlash from their decision to make thirty-five hours the official limit of the French working week. However, the EU has good reason to question the judgement Holland's judgement as his party's economic policies, have resulted in French unemployment rising above 11 per cent.
The French also have other benefits that have annoyed the rest of the EU, such as President Hollande's 2012 announcement that his party were changing the age of retirement from sixty-two down to sixty, and French workers' entitlement to six weeks of paid leave per annum, and their ample privilege in regards to striking rights and sick leave.
Although it may seem unlikely that there will be any genuine threat issued against larger companies that contact their employees outside of these hours, the French have shown that they aren't afraid to stand up against organisations that breach worker rights. Multi-billion Euro companies like Apple have already been being penalised under the rules set up to support French workers' employment legislation.
One particular instance concerned Apple which was prosecuted due to their setting up illegal work shifts being organised outside of French work hours, such as 9pm – 6am night shifts which are strictly prohibited by law except when the result of these rules could have a genuinely negative impact on the French economy.
The thirty-five hour work week has been defied by employers already thanks to the use of smartphones and other mobile devices that are used to contact employees outside the restricted hours; leading the government to encourage employees to openly express their concern that they are being harassed outside of legal working hours.
Are these changes in employment law an insult to the rest of the EU? Or should Britain consider entering into a similar arrangement?
Comment and have your say!
Neil Barmann is a blogger specisilsing in employment law issues. He recommends visiting  Natemplaw.co.uk to consult  professional employment law solicitors.