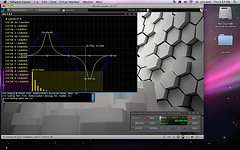 Whether you are an artist, a composer, or a producer, it can be challenging to give voice, so to speak, to your creative inspiration.  However, many software programs work with Kontakt instruments and other providers of virtual instruments, providing an assortment of new sounds which can be brought into the creative process.
What are virtual and Kontakt instruments?
Virtual instruments are, well, instruments that have been made virtual.  To be more specific, virtual instruments refer to a computer program that uses sensors and actuators to implement the functions of a musical instrument. Kontakt instruments took this technology a bit further, creating larger sample libraries to select sounds from, and creating an advanced scripting engine through which realistic instrument articulations could be achieved.
Virtual instruments are synthesized versions of real instruments which are rendered into a computer software that allows its user to become its composer.  Individuals can control the harmony, melody, tempo, and rhythm of the sound, and can overlay layers of sound to create orchestral new works.  Further, more advanced software components, like Kontakt instruments, allow individuals to adapt and modify the sounds in the sample library in order to make completely new sounds.  For instance, some software allows the sound to be reversed—imagine hearing the notes of a piano or guitar played backwards: how would the reverse of a single note change its sound, and what effect could that produce on the music itself?
How do they work?
Virtual and Kontakt instruments are formed using an amalgamation of synthesizers, computers, and sequencing software.  Synthesizers must first render audio information into a format that can be read by the computer.  Then, sequencing software is used to allow those recorded and synthesized audio files to be brought on-screen.  Advanced scripting software is then used to modify, adapt, and combine the audio files into a computerized musical composition.
What are the benefits of using Kontakt instruments?
Kontakt instruments work with advanced scripting software in order to provide a form of musical creation that can include cutting, sliding, and flipping sounds into reverse with absolute ease.  Some other features that can easily be incorporated into the compositional process include:
Huge sample libraries that include thousands of instruments and thousands of sounds that can be used and manipulated to create your own musical masterpiece.  Some programs even allow sounds to be flipped into reverse, creating jarring new and untried sounds.
Tempos which can be adjusted and manipulated; sounds can be locked to a tempo or can be played freely based on the composer's intended effect.
Thousands of live recorded loops are available, and can be locked to tempo, adjusted by speed, can be spread across two octaves, and can be used with stutters or filters to add more originality to the sound.
Rises can be used to create build-up or transitions within any genre of song; adjustable by key and speed, rises are completely adjustable and can lock to tempo to prevent tedious manual editing.
Stutters, filters, and FX can be used to break up and manipulate patches.  These contain built-in volume and pitch effects that can be synchronized to the existing tempo or adjusted manually.  Essentially, each modification or customization option allows you to customize the filters, envelopes, distortion, saturation, chorus, delays, and more in order to create a unique and entirely customizable sound.  Each function can be triggered by keyboard shortcuts for convenience.
What are virtual instruments used for?
While virtual and Kontakt instruments may seem like an interesting hobby, they are actually utilized quite frequently, especially in film. In fact, virtual and Kontakt instruments are being used in increasingly more music videos, and have been frequenting film since 1995 when the British big beat musical ensemble the Propellerheads digitally composed the soundtrack to James Bond.  Virtual instruments have since been used in films like The Avengers, 127 Hours, and Avatar.
Virtual and Kontakt instruments allow a new form a musical exploration, where musical instruments can be manipulated in new ways, allowing almost anyone to achieve their own musical creations—from orchestral music to sci-fi soundtracks, the world can explore a new range of music without having to dust off the piano.
This article was written by Michael. C. Jones, who knows that Native Instruments' Kontakt is a great sampler for use with drums, bass, concert instruments, and much more.