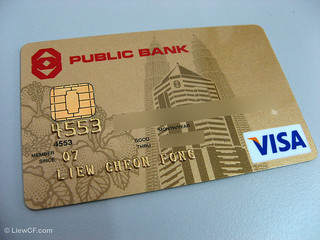 When it comes to choosing the right credit card payment processor/ supplier it can be a very difficult time because there are so many options. The problem with having a large number of offers to choose from is that they can be hard to sift through and find out what is actually the best solution for your business.
However, the below tips should make the decision easier (if they are taken on board that is):
– Work out what you really need
As when buying anything, it is important to know what you actually need. After all there's no point forking out a ton of money on something if you don't actually require it. So, first things first, what is your need? To answer this fully you're probably going to have to consider your business model and work out where your business is going to be over the next few years.
For instance, you need to consider whether you're going to have an offline point of sales area or an online one (i.e. an actual shop/ office or just a website). You need to work out where your customers come from (i.e. international/ national or local), whether you're ever going to be taking your business abroad, or whether you are going to have a mobile business.
Answering these questions will help you determine what kind of payment terminal you actually need. For example a physical desktop card terminal does you no good if you only accept credit card payments online or if you need to take payments from customers out on the 'road'.
– Research before signing up to anything
Everyone should always do research before buying anything, simply because spending a little extra time on a purchasing decision can save you a lot (or a little) money, which is always worth saving. Ask around, checking with other retailers and other businesses in your industry to see who they have chosen to be their provider.
Don't be afraid to call up a selection of providers and do a comparison exercise, checking exactly what they can offer you and for how much. It's also a good idea to do some online research and check what feedback the various providers have received and whether they are reputable.
– Don't let yourself be fooled into making the wrong decision
Many salespeople are guilty of leading the consumer into making a decision they shouldn't have made. Offers such as buy 2 get the 3rd free are typical examples because most of the time people don't need 2 of anything, let alone 3 but because you're focused on getting something for free you forget to think about the purchasing decision properly.
Providers will always be in competition with one another and as such they will offer various discounts where they can. However, be cautious; just because they're giving you a discounted merchant rate doesn't mean they're the right provider to go with. Indeed, because you're caught up with the fact you're getting a discount you may overlook something else, like hidden fees they haven't made you aware of.
Always always always question the providers thoroughly and make sure you have a written pricing structure in your quote. Check with them that it includes absolutely everything possible as this will ensure you don't get any nasty surprises on your bill.
James writes for TMS. When not writing, he can often be found giving payment processing advice to friends, neighbors, and strangers.