For many years, the scientific research industry has been trapped in an ironic situation: the people who work in research labs attempt to increase knowledge and improve the human condition, yet the industry as a whole has proved strangely unwilling to adopt new technologies to help perform their research. In fact, the research techniques used today are essentially the same as those that have been in use for decades now.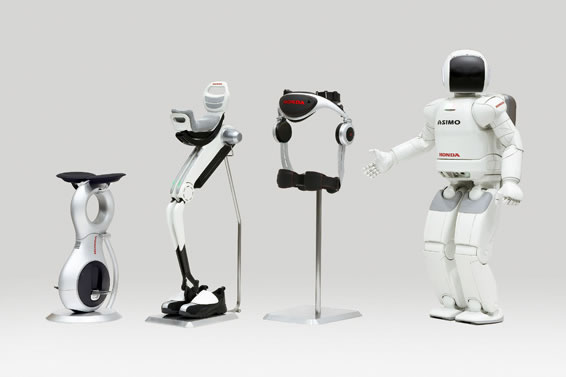 However, a new startup is aiming to change that by revolutionizing the technology used in research labs, adding more automation and finally moving research into the cloud. Transcriptic was founded by former biomedical engineering student, Max Hodak. It aims to offer faster, cheaper, and more research using advanced automation technology. Hodak's experience as a student is significant, because not only was he was able to create a more effective way of conducting research, but he also understands the problems that need to be solved in the industry.
From Manual to Automation
"Sometimes, it takes an insider's perspective to really understand the things that go on in an industry," said technology entrepreneur, Jason Hope. "Hodak had spent time doing research as a student, so no one had to tell him what types of problems go on in labs; he had already dealt with all of the inefficiency, the disconnection, and the time-consuming manual processes himself. That experience positioned him perfectly to solve those problems in a way that an industry outsider never would have been able to do, and I think that bodes well for the future of the technology."
One of the things Hodak found frustrating about his time in research labs was the fact that so many research techniques depended on manual processes, such as moving liquids between test tubes and entering data by hand. Since these tasks are performed by human researchers, they are both time consuming and prone to errors. It is very easy for a lab technician to make a mistake while conducting research in today's labs, and the errors they do make can be especially costly, potentially wasting many hours of careful research.
As a result, the company has focused its efforts heavily on bringing automation and robotics into laboratory settings. The company hopes to free up human researchers to focus more on developing hypotheses and analyzing results of experiments, rather than performing the manual research.
Funded and Young
In an industry that is currently controlled by contract research organizations, which frequently charge high prices and provide slow turnaround times, Hodak hopes that his company will provide a viable alternative for companies that wish to have research conducted on their behalf. Transcriptic provides its clients with research services and pricing that are based on the principles of the enterprise software industry; for instance, the company offers a variety of packaged services for different types of research, such as cloning and genotyping. Clients are able to purchase these services using a pay-as-you-go pricing model, making services affordable for a wider range of organizations.
The company is still in its infancy, but has already raised about $4.1 million in total funding, proving that venture capitalists have taken notice of the company's innovative take on life science research. One clear hurdle that could slow the company's growth in the coming years is the fact that many scientists are set in their ways, and believe research should be done in a traditional way—which usually doesn't involve outsourcing the work to startup. However, the company has found that younger researchers are generally more open to using Transcriptic to conduct their research, and this bodes well for the future of the company.
"Young people are often more willing to try new things in comparison to their older counterparts, so if the service does everything it claims to do, there will definitely be an audience ready to accept it. Also, the important thing to remember is that young researchers have longer careers ahead of them. Years from now, everyone who swears by the old way of doing things will have retired, and the young scientists who are learning to use and love automated research today will be the ones who are setting the trends in the industry. It may take some time to overcome some of that reluctance that's out there, but it will happen eventually."
About the Author: Melissa Williams is a philanthropy and business writer. As a native Texan, she began her career as a fundraiser for a non-profit organization. Lured by the mountains and trail running, she relocated to Scottsdale, Arizona and works as a consultant for non-profit organizations. She enjoys writing about philanthropy and entrepreneurs.