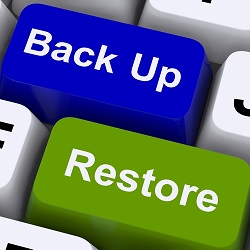 Anyone who has used a computer a great deal has probably encountered that sinking feeling of losing or accidentally deleting an important file. Whether the loss is due to error or malfunction, the results are the same.
Experts recommend saving frequently but it is easy to forget when you are on a roll and not all programs have auto-save functionality. A good rule of thumb is to save a file immediately upon creation as this will make it easier to recover should something happen.
Recovery Programs
It is often not difficult to recover files immediately after they have been deleted provided you limit computer use as soon as you realize they are missing. The more data you write to the hard drive after deleting the file, the more difficult it will be to recover the lost files.
There are many programs and services on the market today to help computer users recover lost data but often the best method is to try running a free recovery program first. There are many such programs available on the Internet including these five great tools:
Recuva
This is probably the best all-around recovery tool. It is easy to use and has many optional advanced features to help you recover data in a variety of circumstances. It can recover data from any drive that Windows is able to see including:
Hard drives;
External drives;
Portable USB drives;
BD/DVD/CD discs;
Memory cards; and
iPods.
Recuva also works on a variety of Windows OS including 8, 8.1, and 7; Vista; XP; Server 2008/2003 and some older systems. There are both installable and portable versions available here.
Puran File Recovery
This recovery program can sometimes find files that other recovery software has missed so it is worth giving it a try along with another option. Puran will scan any drive that Windows can see and comes with many advanced features if needed. It will search over 50 file types and can display results filtered by type or in convenient "List" and "Tree" Views. It is only free for home use but can be easily used with every recent Windows OS and has portable versions for both 32-bit and 64-bit Windows installations available here.
Glary Undelete
This is an excellent program for recovering data and features a better user interface than many similar programs. It also includes an easy to use "Folders" view and a Windows Explorer style view of recoverable files. A clear "State" indicator is shown for each file making it easy to tell how likely you are to recover it. This program requires an installation but can recover data from hard drives and removable media. It runs on Windows 7, Vista, and XP operating systems and is available here.
Pandora Recovery
Another excellent file recovery software program, Pandora will also need to be installed on your hard drive before you can run it but it is extremely easy to use and often has a better success rate than other programs for the most popular file types. Almost any storage device that can be read and accessed by your computer should be supported and it works with Windows Vista, XP, Server 2000/2003 as well as Windows 7. Pandora features a great wizard for helping you undelete files and is available here.
SoftPerfect File Recovery
A superb portable file recovery program, SoftPerfect is also very easy to use and search for your lost files. It works with just about any data storage device that connects to your computer and runs on any versions of Windows. A small, standalone file SoftPerfect is available here and can easily be stored on a USB drive or floppy disk for maximum portability.
Recovery Steps
When choosing your recovery program or offsite backup keep in mind that installing a program on your hard drive may very well over right the very file you are trying to save. In order to prevent this, install the program on a different drive or consider choosing a standalone, portable program that can be used from a USB stick or floppy disk instead. This will help prevent over righting your data and is especially important when dealing with large volumes of deleted data.
Once you have chosen your recovery program – I recommend Recuva to start – scan your hard drive for the lost file or files. If you have no luck at first, don't despair! Different programs have different ways of searching and your files may yet be recoverable. Try Puran File Recovery next and be sure to run Full or Deep Scans.
Once you know that the files have been deleted, shut down the computer and the recovery should be done with a bootable cd or USB. Reason: if the computer is running sometime the defragmentation programs are running in the background will overwrite the delete files or the space could be used by any other running program.
If your file still has not been recovered, it may be time to consult an expert managed IT service – contact a local computer repair shop and ask for their advice and data recovery rates. Be sure to look up reviews of the shop before calling them so you do not get taken in by unscrupulous businesses.
Clinton Haglund who completed his Masters in Business Administration from Rot man school of management in Toronto. He has a great passion to business and managed IT service and currently he is running a consulting business in Ontario. Clinton has a knack for helping people especially in IT service.