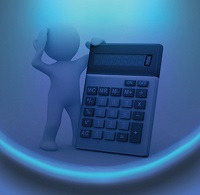 Accounting software is one of the major inventions of the digital world. Today, if we look back at the days when, managing financial accounts of companies was purely a pen-paper based job; we can easily realize the true efficiency of the accounting software of present times.
Not only have they helped the users to bring perfections in their calculations but have also helped in bringing number of additional insights into their businesses, which was impossible with the conventional processes, thus, transforming the entire working trends in a highly qualified manner.
Today there is a wide range of option when it comes to finding good accounting software for small or medium sized businesses. However, this has made the selection process much challenging than ever. There are a number of categories from which people need to do the selection.
It has been often seen that people go baffled while confronting large number of brands in the market lying under various categories. They all strive to attract attentions, with their diverse and innovative features, prices, etc. Thus, at such situation people often get confused, ultimately landing up to a wrong decision of choosing an "unsuitable" option. Here, the major factor that should be permanently engraved in the mind is "the exact requirement of the business" and thus making the selection in line with those requirements.
Today in this article we are going to focus on some of the major categories of the available business accounting software in the market. A clear understanding of which may help you distinguish your kind of requirement, thus, simplifying the task of selecting the best accounting software for your business from the suitable category:
Free business accounting software
On browsing the internet, one may easily find several options of free accounting and bookkeeping resources. But the factor of consideration here is that when it is about the financial management of your company, one should always remain deeply skeptical about relying upon any software program that is available for free. Still, even if you wish to use any of such software program, first of all make sure to do proper research before moving ahead with it and secondly, do not expect much. Generally, the free versions do not have many features to offer.
However, popular accounting software programs such as QuickBooks provides features such as pay roll handling, creation of invoices, printing of checks along with the facilities of managing the accounts of twenty customers. Moreover, at later stages one can very conveniently switch over to the paid versions of it. Hence, solves the purposes of many growing or small business organizations.
Small business accounting
In this category you may find many efficient accounting software options, those have proved to be ultimately useful in satisfying the needs and requirements of small businesses. They provide some amazing tools of accounting and report generation in order to use your financial data. Features like easy to learn, cash flow calculation, drag n drop etc., are offered by many reputable accounting software programs in this category. The pricing packages of such software programs are very genuine (according to the features offered) and affordable.
This is one of the major reasons of their elevating rate of sales. Moreover, they are available to be purchased through various convenient modes such as direct or through the internet. Quickbooks, Simply Accounting, Peachtree etc., are some of the popular names in this context. These have consistently being in the lists of top selling accounting software programs.
High-end Business management
Accounting software programs of this category are generally comprised of large number of features and functions that isn't just limited to help users use their financial data efficiently but also to monitor and keep a track on their business. The high end financial functions may include the inventory control operations, identifying sales point, billing and purchasing records, proper management of customer relationship, ERP etc.
Such feature-stuffed, high end software programs are bit expensive, hence can strike the affordability factors of small business organizations. However, financially stable larger firms simply look up to it as a complete solution offering them to help integrate their business activities most effectively.
Cloud-Hosted accounting software
The growing trends of cloud hosting have become successful in proving its impact on the present industry as well. The last decade has been an eye witness to the fact that businesses are flourishing around a secure environment in the web. Accordingly, people nowadays are getting closer to use various applications and software hosted over the cloud rather than the one's that are available locally. Similarly, when it comes to the financial management of their business they aren't at all hesitant to use the hosted versions of their favorite accounting software.
One of the biggest examples is the QuickBooks Online that has brought the dreams come true of many tech savvy personals having the aspirations of getting a hardcore business management package solution on the cloud.
Amaya Martin, one of the famous techy writers of MyRealTime Cloud, has always aimed at presenting articles with genuine and latest information. Her main interest lies in the fields of Cloud Computing, application and tax softwares etc. Her articles, on Hosted QuickBooks, onliner Tax softwares, cloud services etc have earned huge acclamations.