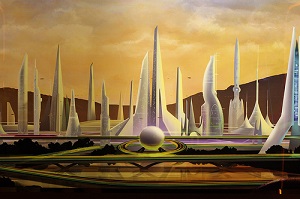 Parents are being advised to radically update the advice they give their children on the careers they should be aiming for. While some professions (see lawyers) never go out of style, futurists and human resource specialists warn us to adapt to a rapidly changing business landscape.
Popular jobs in 2020:
Nanomedic: For those not familiar with the term, nanomedicine is the application of nanotechnology (the engineering of tiny machines) to the prevention and treatment of diseases. This evolving discipline is expected to be an integral part of future medicine, while nanomedics will be highly sought-after.
Digital architect/urban planner: We have already experienced cities mediated by digital technology via smartphone maps or digital transit signage. According to John Tolva, the Chief Technology Officer for the City of Chicago, that was just a teaser of what is about to come. The increasing integration of the digital into the spatial includes a merger of urban planning with urban informatics as well as an increased number of applications for "smart cities".
Alternative currency speculator: Bitcoin and its peers are expected to gain more traction, changing the rules of the investment game. Alternative currency arbitrage and a whole new range of investment opportunities will be up for grabs for the future finance experts.
Memory augmentation surgeon: Memory augmentation surgeons will help you preserve and improve your memory capacity in a similar way you restore your computer's memory. It sounds a bit science fiction but it is already included in universities' curriculum.
Climate change reversal specialist: As a climate change specialist, you will be able to enter a profession that benefits both your pockets and the environment. The typical job tasks include the development of policy strategies to promote favourable environmental practices; build understanding of climate change among stakeholders; and conduct and publish researches on climate change.
Alternative vehicle developer: According to a list of popular future professions, conducted by the marketing agency Sparks & Honey, the job of alternative vehicle developers will be quite prominent. The focus of these professionals will be on building green and eco-friendly transport as well as flying and underwater cars.
Drone driver: Among the "breaking news" of late 2013 was the expanding use of drones outside the military means, serving companies such as FedEx and Amazon. The trend is expected to continue in the next few years with remote pilots being highly sought-after.
Vertical Farmer:  Vertical farming is a promising, environmentally friendly way, to feed a global population that is urbanising fast. Veggies and fruits are grown year-round in high-rise urban buildings reducing the need for the carbon-emitting transport to their centres of consumption. The new-age farmer will be able to monitor the whole apparatus from their smartphone.
Personal branding manager: In today's online, virtual, and individual age, having a strong personal brand is a very important asset. Personal Branding managers will help you control and influence people's perceptions about you. Besides, some of the world's most successful people, like Oprah Winfrey, Richard Branson and Bill Gates owe a great deal of their success to their positioning strategy.
Katerina Kardamaki is a Marketing Executive and an avid blogger. She is currently writing articles for Exec appointments about Marketing, Sales and Business Analyst jobs based on her experience in Recruitment.