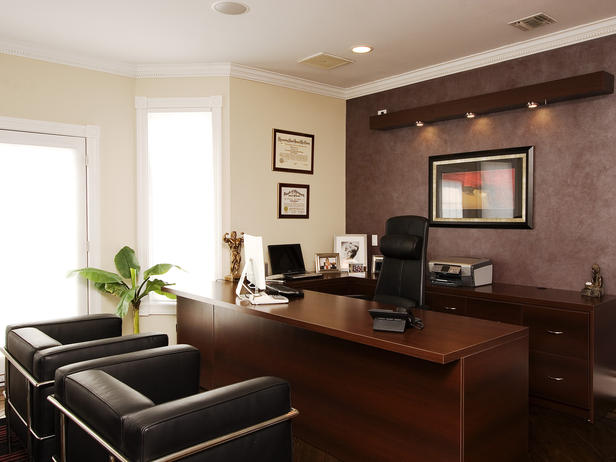 Design of an office should not only be pleasing to the eye, but it should also improve the performance of your business. If you're looking to increase productivity and decrease stress, a good place to start is to study what environment your employees are functioning in.
While your employees need to be able to be professional under any circumstances, improving their posture and mood by improving their comfort is certain to boost morale and contribute to a polished presentation to the customers they interact with. Changing the design of your workplace, in ways large or small, can improve your office life overall.
Furniture
The most important aspect of an office design is furniture. For a workplace built around work on computers or telephones, chairs and desks are the primary things that your employees interact with on a daily basis. Desks at the appropriate height for typing can improve the posture of your employees, as well as minimizing the likelihood that they'll tire or harm their hands as they type.
Stylish chairs with lumbar support also contribute to the comfort of your employees and any visitors who might sit in your lobby. In terms of style, I've always believed that simplicity is king- sturdy pieces without extraneous embellishments can last you years and years.
Walls
Improving the look of your office can be as easy as changing your wall colors. Bland white walls without any accent colors are uninteresting to everyone who enters your business, including you. However, you should also avoid an excess of bright colors as they can increase tension.
Use an accent wall by the water cooler or behind the register to add your splash of color, but maintain a more neutral color on the remaining walls. To inspire creativity, try decorating your walls with art and patterns. An easy solution is to use custom wall murals, which can showcase your mission statement, a photograph, or your logo.
Flooring
For retail companies where people are on their feet constantly, the purchase of quality gel mats can be a great investment. These mats are cushioned so that there's less pressure on joints, which can help improve the mood and posture of your employees.
You should also be aware of what materials comprise your floors. You'll save money on cleaning costs if you can sweep off your floors and spot clean with paper towel, avoiding the need to bring in a professional carpet cleaner every few months. Also, hardwood imitation tile has become much more affordable and attractive, making it a great option for elegant spaces. Making sure there are mats available to dry shoes coming in for wet weather will make hard floors safer and also allow an opportunity for pops of color.
Lighting
Lighting is pivotal to get right in the office. Not only does a well-lit space make customers and employees more comfortable, it can also affect their state of mind. Natural light is favorable because it implies openness and connectedness to the world outside, as well as freshness. To supplement this feeling, place lighting over workspaces and areas that you commonly interact with coworkers and customers. Choose light fixtures that reflect your brand's aesthetic in color and style to form a cohesive experience all throughout your facility.
Productivity is increased when work conditions are designed for health and comfort. By the same initiatives that increase productivity, you can also decrease stress and enhance the beauty of your workspace.
Chris Garrett is a writer and branding consultant. He has worked with many different types of businesses to improve their workflow, marketing, and productivity.