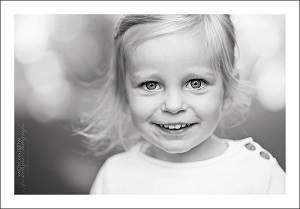 Playgrounds are where children can let their imaginations run wild. That's why the right kind of playground equipment and the materials used to make them can make a huge difference.
A playground should be designed with child like imagination and creativity, as well as a parent's practicality and concern for safety. Recycled rubber is fulfilling this need by making playground designs more versatile and safe to use.
Rubber mulch and rubber borders are revitalizing the look of playgrounds across the country and making them safer too. The soft bouncy texture of rubber makes it an excellent choice for areas when children play. Rubber doesn't attract pests or carry viruses, so its cleaner too. Rubber borders make it easy to custom design any playground imaginable with its durability and flexibility.
If you're looking for playground design ideas, deciding to use rubber borders and bark is the first step. Take a look at some of the world's most innovative playgrounds for more inspiration.
1. Kid's Castle, Pennsylvania
A community funded project that makes every kid's medieval fantasy come true. This multi tiered, multi tower playground with slides, hallways, and a drawbridge soars high among the leafy branches of the trees in downtown Doylestown Pennsylvania.
2. Monstrum Playground, Brumleby, Denmark
One of multiple playground designs from Danish company Monstrum, the Brumleby playground is a funny and whimsical version of a traditional playhouse design. The tilted structures give the impression of being made of bendy rubber or of being blown sideways by a strong wind. The group of yellow and white playhouses match the surrounding traditional style buildings in color and design, but their tilted shapes make them anything but.
3. Nishi Rokugo, Tokyo, Japan
This playground is an excellent example of how recycled materials can enhance and even surpass the designs of traditional playgrounds. Hundreds of recycled tires were used to create a play area surrounded by mini Godzillas and robots.A giant tire swing and ladders with tire steps  complete this unique playground.
4. Imagination Playground, Sausalito, California
This is a playground like no other, where a kid's imagination is what gives it shape. Large foam blocks, fabric, slides, noodles and balls are available for kids to build their own play structures. The possibilities are endless and the playground is always changing shape.
5. Parque Gulliver, Valencia, Spain
This playground brings the tale of Gulliver's Travels to life. The large play park contains a giant model of Gulliver which contains multiple slides, stairways, and crevices hidden in the folds of Gulliver's clothing. Children climbing and exploring the play park become like the Lilliputians themselves. The aerial view of this playground is stunning and a small scale model of the site is available for visitors at ground level to view.
6. Monstro City, St. Louis, Missouri
This epic playground features two suspended aircrafts, a fire engine, a castle, slinky tubes and ball pits to provide kids with endless exploration. The play area is located in front of the child friendly City Museum, making it the ultimate destination for kids and parents.
Jana Stone is a Quality and Development Specialist at Rubber Bark and she oversees the production side of Rubber Bark's many faceted production force.