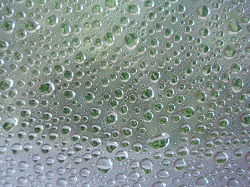 The Energy Savings Trust (EST) has admitted it might have over exaggerated the energy bill savings that can be made from fitting double glazed windows or insulating cavity walls, but in fact underestimated the impact of replacing an old and inefficient boiler for a newer, more eco-friendly model.
Interesting Statistics
New figures from the Energy Savings Trust (EST) published on 3rd February 2014 are designed to support the government's efforts to improve the United Kingdom's inefficient housing stock by outlining which measures are likely to produce the biggest savings.
Overall, the EST discovered that hot water and heating account for just under two-thirds of household energy bills. These findings outline how steps to reduce heat loss can provide substantial financial savings and reduce carbon emissions for UK homeowners.
Last year, the EST estimated that replacing an old D-G rated boiler with a modern (and therefore more efficient) boiler could save homeowners between £105 and £310 a year. However it now seems that the EST's money-saving predictions were significantly lower than the reality. Using a new calculation method, the EST now predicts that upgrading a D rated boiler could save you £160 a year on average (compared to last year's prediction of £105) and upgrading from an E rated boiler improved savings by 22% equating to £190 savings per year.
In the recent report, the EST also updated and upgraded their estimates for the installation of cavity wall insulation. The government-backed body now suggest that installing cavity wall insulation could save the UK homeowner £145 a year- which is an additional £5 saving from last year's estimations.
David Weatherall, spokesman for the Energy Savings Trust (EST), explained that this year's estimations should be more accurate than last year's as the organisation used a new calculation model which takes into account "in use" figures and data.
Whilst the estimated money-saving figures for a new boiler and cavity wall insulation are up, the projected savings for double glazing are down. The EST now believes that double glazed windows and doors can provide savings of between £80 and £120 a year, compared to the £165-70 estimated from last year's report.
Comparing last year's figures to this years report it would also appear that the EST also overestimated the financial impact that internal and external wall insulation can produce. Last year EST predicted that these insulation measures could potentially save the average homeowner £460 to £490 on their annual energy bills, but this year the figures from the report suggest that the saving could be as low as £270.
More About the Energy Savings Trust
The Energy Savings Trust (EST) was established in 1992 and offers impartial advice to households and communities on how to reduce carbon emissions, save money on energy bills and use water more sustainably.
Upgrading your boiler to a newer and more energy efficient model can save you hundreds of pounds on your annual energy bills. If you would like to know more information about installing a new boiler in your home, get in touch with your local plumber immediately so that you can start saving money tomorrow.
Steve Turner is the founder of Aquatek, a team of central heating engineers in London dedicated to bringing the newest and most innovative boilers to homes and businesses in the capital. Steve is a fierce advocate of energy-saving technology and always incorporates the latest incentives into his company's services.